Pros and cons of location sharing
Safety benefits for parents and friends must be weighed against privacy concerns and malicious misuse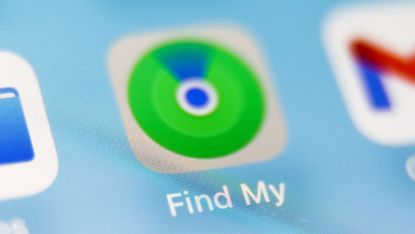 (Image credit: Jakub Porzycki/NurPhoto via Getty Images)
While governments and advertisers have long used technology to track the whereabouts of citizens and consumers, active location sharing has been available to the public only for a relatively short time.
Introduced to a mass audience in around 2017, when Google first released location sharing on its Maps function, it has since become "just another type of social networking", said Vox, "despite the fact that for many people, it still feels a little icky".
"We don't often think about our current location as sensitive information, but it is," said Lifewire. Here is how it can and is used for good and bad.
Subscribe to The Week
Escape your echo chamber. Get the facts behind the news, plus analysis from multiple perspectives.
SUBSCRIBE & SAVE
Sign up for The Week's Free Newsletters
From our morning news briefing to a weekly Good News Newsletter, get the best of The Week delivered directly to your inbox.
From our morning news briefing to a weekly Good News Newsletter, get the best of The Week delivered directly to your inbox.
1. Pro: safety tool for parents
The use of location-tracking services brings both "benefits and concerns" for parents, said BrightCanary. Primarily it can be used to find out where children are at all times, particularly in case of emergency. It also allows parents to make sure they are where they say they are, and offers peace of mind.
It also provides a level of "accountability" said BrightCanary. "If your child knows their whereabouts are being monitored, they may be less likely to engage in risky behaviour because of the increased possibility of being caught," said the news site.
If "safety and convenience" are the foremost reasons for location-tracking your child, it is crucial they are aware and agree to share locations with you, said the Family Online Safety Institute. If they are not and later discover that they were forced to location share without their knowledge, "then this can lead to feelings of resentment and a breakdown of trust in your relationship".
2. Con: invasion of privacy
Location-tracking features have "stirred controversy" for well over a decade, said The New York Times. According to the non-profit Electronic Privacy Information Center, location-tracking technologies enable law enforcement agencies to monitor people's movements or advertisers to connect people's online activities with their real identities.
"In other words, used carelessly, location tracking may hurt your privacy," said the paper.
"There's very little stopping foreign intelligence services from using a front company to purchase such data," said Security Magazine. "Nor is there much to stop clients from freely sharing the data they access. And then there's the issue of data breaches, providing yet another opening as hackers look to use the data for their own economic ends."
"I see it as the natural conclusion of the digital-age expectation that we're always online, always available, and have no reasonable expectation of a private, offline life," explained Scott Nover, a tech reporter at Quartz.
3. Pro: finding lost property
Perhaps the most obvious benefit of location-tracking is for finding something you have lost. Beyond the in-built tracking systems which allow you to easily locate your phone, Bluetooth wireless technology allows the likes of Apple AirTags and Tiles for Android "to see its location on a map in real-time (or the last known location if it's not connected to the network) and play an audio alert from the tracker's speaker" reported The Wall Street Journal. It means, for those who have embraced the new technology, the days of losing your keys down the back of the sofa are well and truly over.
4. Con: dangerous in wrong hands
"Armed with the knowledge of where you are at a specific point in time, people with ill intent could use that information to your disadvantage," said Lifewire.
Tracking apps, along with the likes of smart speakers and key-logging software, "have made it easier for perpetrators to maintain control of victims and continue abuse", said the BBC. Location tracking is just one way an "ill-intentioned romantic partner" can "monitor, intimidate, and control you – and they don't have to be a tech wizard to manipulate it", The New York Times reported.
This also applies to complete strangers. 'Checking in' at locations while running errands "provides potential thieves with detailed knowledge of your daily schedule", said Springwise. Conversely, while location-sharing can tell you where someone is, it can also tell you where they are not: an invaluable tool for criminals looking to target your home when you are on holiday.
5. Pro: keeping track of friends
It is not just parents who use location sharing to keep track of those close to them. The rise of ride-sharing apps like Uber, as well as a huge variety of dating apps, have normalised "a culture of being alone with strangers", reported Tech Crunch.
"We talk to strangers online, pay them to get into their cars and meet up with them alone" said the tech site: developments that "go against every rule about strangers that our parents embedded in our childhood brains".
Because of this more and more people are choosing to share their location with their closest friends when on a night out.
6. Con: bad for relationships
"Experts are divided over how helpful location sharing really is for relationships," said Inverse.
For some couples who have experienced cheating it can be used to build up trust. But it can also increase anxiety. Dr Jenni Skyler, of the Intimacy Institute in Boulder, Colorado, said that if a relationship has not experienced a recent breach of trust "it's excessive".
"It is sort of an exercise over control, and it can take you down a rabbit hole," she told Inverse.
This is particularly true among younger people, clinical psychologist Yasmine Saad told USA Today. She has estimated that the issue of location sharing in relationships comes up for about 80% to 90% of people in their teens, 20s and 30s at her practice.
Ultimately, said Mashable, "your decision to share your location with your partner depends on the scenario and perhaps a couple of other factors, too – namely, you and your partner's personal preferences and the status of your relationship".

Continue reading for free
We hope you're enjoying The Week's refreshingly open-minded journalism.
Subscribed to The Week? Register your account with the same email as your subscription.