Actors who turned down iconic roles
Some major stars turned down a chance to lead "The Matrix," "Avatar," and more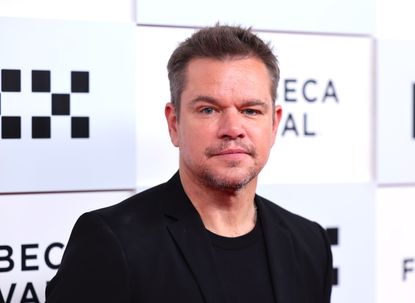 (Image credit: Theo Wargo / Getty Images for Tribeca Festival)
Sign up to our 10 Things You Need to Know Today newsletter
A free daily digest of the biggest news stories of the day - and the best features from our website
Thank you for signing up to TheWeek. You will receive a verification email shortly.
There was a problem. Please refresh the page and try again.
If you're a working actor, FOMO is just part of the job description. Even Hollywood's biggest stars have been rejected time and time again, but seemingly every actor also has a story or two about turning down a part, not realizing the massive hit they let slip through their fingers. From "The Matrix" and "Titanic" to "Pulp Fiction" and "Game of Thrones," here's how some of your film and TV favorites could have looked much different had an actor not passed on one of the leads:
Will Smith turned down Neo in 'The Matrix'
Whoa. Will Smith could have played Keanu Reeves' role of Neo in "The Matrix," but he turned it down. The actor explained he was baffled by director Lana and Lilly Wachowski's pitch, which failed to convey how groundbreaking the movie would be. Smith instead starred in the infamous bomb "Wild Wild West." Still, he feels this was for the best. "If I had done it, because I'm Black, then Morpheus wouldn't have been Black," he said, noting Val Kilmer was considered for that part instead of Laurence Fishburne. "So I did y'all a favor," he added.
Matt Damon turned down Jake Sully in 'Avatar'
Before Sam Worthington was cast as Jake Sully in "Avatar," Matt Damon passed on the role to focus on the Jason Bourne franchise. "Avatar" went on to become the highest-grossing film of all time, and to make matters worse, James Cameron had offered Damon 10% of the profits, meaning he could have made over $250 million. "I will go down in history … you will never meet an actor who turned down more money," Damon said, per Deadline.
Subscribe to The Week
Escape your echo chamber. Get the facts behind the news, plus analysis from multiple perspectives.
SUBSCRIBE & SAVE
Sign up for The Week's Free Newsletters
From our morning news briefing to a weekly Good News Newsletter, get the best of The Week delivered directly to your inbox.
From our morning news briefing to a weekly Good News Newsletter, get the best of The Week delivered directly to your inbox.
Claire Danes turned down Rose in 'Titanic'
Damon isn't the only one who turned down a James Cameron monster hit. On the "Armchair Expert" podcast, Claire Danes recalled passing on the role of Rose in "Titanic," which went to Kate Winslet. Danes said she "just didn't have it in" her to take the part and deal with the level of fame it would bring, and she also wanted to have "different creative experiences," as she had just starred opposite Leonardo DiCaprio in another romantic drama, "Romeo + Juliet." Gwyneth Paltrow also passed on the role.
Laurence Fishburne turned down Jules in 'Pulp Fiction'
Laurence Fishburne passed up the chance to play Jules in "Pulp Fiction" instead of Samuel L. Jackson. On the "Rewatchables" podcast, Quentin Tarantino explained he wrote Jules for Fishburne, but the actor's team suggested he turn it down because it was a supporting role and they were trying to establish him as a leading man. Instead, Fishburne starred in "Bad Company" opposite Ellen Barkin. "Their strategy was right on," but "they took me lightly," Tarantino said, adding that "what he passed up with 'Pulp Fiction,' he eventually gets with 'The Matrix.'"
Liam Neeson turned down James Bond in 'GoldenEye'
It could have been Neeson, Liam Neeson, making his debut as James Bond in "GoldenEye" instead of Pierce Brosnan. But the actor told Rolling Stone he passed on 007 because his wife told him, "If you play James Bond, we're not getting married." The "Taken" star added that she "gave me a James Bond ultimatum," joking, "Come on, there's all those gorgeous girls in various countries getting into bed and getting out of bed. I'm sure a lot of her decision-making was based on that." Neeson clarified he didn't have an offer, though, and was one of a "bunch of actors" who were considered.
Sean Connery turned down Gandalf in 'The Lord of the Rings'
Speaking of Bonds, Sean Connery was offered the role of Gandalf in "The Lord of the Rings" trilogy before Ian McKellen was cast. Producer Mark Ordesky told The Independent, "We did make an offer to Connery but he said no. We never got an answer until years later, but apparently he read the material and just didn't get it."
Drew Barrymore turned down Sidney Prescott in 'Scream'
In one of the most iconic opening sequences in movie history, Drew Barrymore was killed at the start of "Scream," shocking audiences who expected her to be in the entire film. Well, she was originally meant to be, as Barrymore was first attached to play the lead, Sidney Prescott. But she then decided she instead wanted to play the opening victim, knowing moviegoers would be stunned to see her die so early. "We were really bummed when she changed her mind," producer Marianne Maddalena recalled in the book "It All Began With A Scream," but "later we realized it was brilliant." With Barrymore no longer playing Sidney, Neve Campbell was cast.
Halle Berry turned down Annie Porter in 'Speed'
Halle Berry was offered the Sandra Bullock role in "Speed," which would have paired her with Keanu Reeves, though the movie looked pretty different at that point. "I stupidly said no," Berry told Entertainment Tonight. "But in my defense, when I read the script the bus didn't leave the parking lot. I was like no, no, no, no. Then I see the movie and I'm like, arrrrghh."
Brian Cox turned down Robert Baratheon in 'Game of Thrones'
"Succession" star Brian Cox could have starred on another HBO hit, as he turned down the role of King Robert Baratheon on "Game of Thrones." He later explained in his memoir this was largely because of his salary offer. "When it was originally offered the money was not all that great, shall we say," Cox wrote. "Plus I was going to be killed off fairly early on, so I wouldn't have had any of the benefits of the long-term effects of a successful series where your wages go up with each passing season."
Emma Watson turned down Mia in 'La La Land'
Emma Watson and Miles Teller were in talks to lead "La La Land" before the parts went to Emma Stone and Ryan Gosling. Watson explained she had to drop out because of commitments to Disney's "Beauty and the Beast" remake. "Scheduling conflict-wise, it didn't work out," she said. Stone went on to win the Best Actress Oscar for the role.
Jack Nicholson turned down Michael Corleone in 'The Godfather'
Jack Nicholson passed on Michael Corleone, Al Pacino's character, in "The Godfather." In a 1982 interview, he explained he felt an Italian actor should play the character. On top of that, Nicholson wanted to work with Marlon Brando, but he "didn't have any scenes with Marlon in the script I read." So Nicholson decided to hold out for a chance to work with Brando more directly, which he got with 1976's "The Missouri Breaks."
Emily Blunt was forced to turn down Black Widow in 'Iron Man 2'
Scarlett Johansson made her Marvel Cinematic Universe debut as Black Widow in "Iron Man 2," setting her up for an 11-year run in the role. But Emily Blunt was in talks before turning the part down, although not by choice. On "The Howard Stern Show," Blunt explained she was forced to pass because she was contracted to star in "Gulliver's Travels," which was later panned by critics. "It was a bit of a heartbreaker for me because I take such pride in the decisions that I make," she told Stern.
Amanda Seyfried turned down Gamora in 'Guardians of the Galaxy'
Amanda Seyfried told The Hollywood Reporter's "Awards Chatter" podcast she turned down the role of Gamora in Marvel's "Guardians of the Galaxy," which went to Zoe Saldaña. This was partially because she didn't want to spend hours getting into and out of green makeup every day. But Seyfried also recalled not wanting to be "part of the first Marvel movie that bombed," admitting she asked, "Who wants to see a movie about a talking tree and a racoon?" Clearly, she added, "I was very wrong."
Continue reading for free
We hope you're enjoying The Week's refreshingly open-minded journalism.
Subscribed to The Week? Register your account with the same email as your subscription.