Mitt Romney's vapid, misleading foreign policy speech
Obama has made some big international mistakes, but Romney seems incapable of honestly critiquing them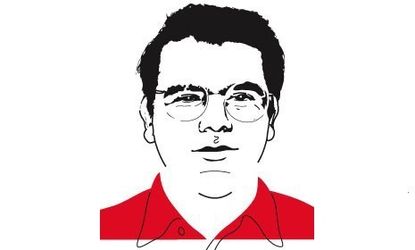 Foreign policy has roared back into the presidential election in recent weeks with the attacks on the Cairo embassy and Benghazi consulate. Following the deaths of Ambassador Chris Stevens and three of his staff, and the administration's confused response to those attacks, it seemed to some Republican hawks that there was finally an opening for their candidate to gain traction with his criticisms of Obama. That view prompted Mitt Romney to deliver his latest address on the subject at the Virginia Military Institute Monday morning. As expected, this proved to be little more than a repetition of his standard attacks and an exceedingly vague outline of how he would proceed once in office. Foreign policy issues have become more important in the election, but the challenger still has remarkably little to contribute to the debate beyond platitudes.
Many Republican hawks were urging Romney in the days before the speech to outline a much more concrete foreign policy agenda than he had done previously. Judging by the content of the VMI speech, Romney simply ignored this advice. Throughout the election year many of Romney's supporters and his own foreign policy advisers have been dissatisfied with the candidate's apparent lack of interest in the subject, and Monday's speech did very little to address their concerns. Few can rattle off the standard litany of mostly misleading complaints about the administration's foreign policy record as well as Romney can, but it is not clear that he can do much more than that when making an argument.
Romney would like to benefit from the appearance of taking a harder line without having to address the likely consequences of that position.
Subscribe to The Week
Escape your echo chamber. Get the facts behind the news, plus analysis from multiple perspectives.
SUBSCRIBE & SAVE
Sign up for The Week's Free Newsletters
From our morning news briefing to a weekly Good News Newsletter, get the best of The Week delivered directly to your inbox.
From our morning news briefing to a weekly Good News Newsletter, get the best of The Week delivered directly to your inbox.
Perhaps the most striking thing about Romney's speech was that it was even less specific than some of his previous statements. He was content to rule out "flexibility" on missile defense with Vladimir Putin, but neglected to mention that his own preferred policy toward Russia is one aimed at undoing all of the gains of improved relations with Moscow. Romney would like to benefit from the appearance of taking a harder line without having to address the likely consequences of that position, which could include reduced Russian cooperation in supplying the war in Afghanistan.
While he stated that his administration would not permit Iran to have a "nuclear weapons capability," he did not account for how this could be prevented except for his mention of applying even more cruel and ineffective sanctions. The Republican nominee usually complains that the administration's threat of military action against Iran lacks credibility, and has insisted that he will make that threat credible, but he chose not to do so in this speech. As the election draws near, the candidate is more reluctant to acknowledge the implications of his Iran policy than ever.
The failings of Romney's foreign policy arguments are not entirely his. Boxed in by his party's hawks and most Republicans' unwillingness to acknowledge Bush administration blunders, Romney's script was to some extent written for him before he became a candidate. Not being in a position to lead his party in a new direction on this or any other issue, he had already embraced the worldview that he found among Republican hawks in an effort to become acceptable to them. Unfortunately for the country, Americans could have used a credible opposition party and presidential candidate to hold the administration accountable for its real mistakes.
The most damaging and significant error that Obama made may have been the decision to intervene militarily in Libya when no U.S. and allied interests were at stake. There was no real planning done nor preparations made for post-war security in Libya, and the administration paid scant attention to the destructive consequences arising from the war's aftermath. In addition to the unstable situation this created inside Libya, the intervention has had other, even worse effects.
The Libyan war contributed significantly to the effective partition and ongoing ruin of Mali, which has resulted in the displacement of hundreds of thousands of civilians and the collapse of Mali's admittedly weak democratic government by a military coup. In addition to that, al Qaeda in the Islamic Maghreb (AQIM) has been able to operate much more freely now that northern Mali is entirely out of the government's control. Whether judged on humanitarian or security grounds, intervening in Libya has done great harm. Because almost all of this harm has not been to Americans or allied countries, it may not hurt Obama's reputation on foreign policy or his political chances. But it should.
Read more political coverage at The Week's 2012 Election Center.

Continue reading for free
We hope you're enjoying The Week's refreshingly open-minded journalism.
Subscribed to The Week? Register your account with the same email as your subscription.