Japan's election will force change in Washington
A change of power in Tokyo this weekend will transform Japan into a truly multi-party democracy. But it will also make Japan a more independent operator on the world stage—one less inclined to follow the dictates of U.S. foreign policy.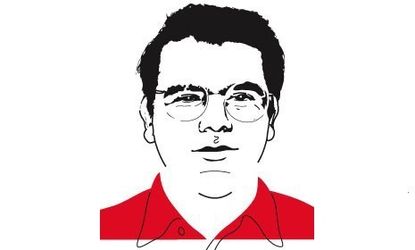 The Democratic Party of Japan (DPJ) is poised to end more than 50 years of virtually unbroken single-party rule in Sunday's elections. The projected landslide victory for Japan's center-left opposition will not only mark the transformation of the Japanese political system into a more conventional multi-party democracy, but will usher in a new era in which Japan is an increasingly independent actor in international affairs.
The new DPJ government led by Yukio Hatoyama will likely propose significant changes to the U.S.-Japan alliance, the most immediate and concrete of which will probably be an end to Japanese participation in the mission in Afghanistan. Despite its pacifist constitution, Japan was an early contributor to American war efforts in both Afghanistan and Iraq, and Japan continues to provide refueling support in the Indian Ocean for the war in Afghanistan.
Whether as a sop to its Socialist allies in advance of upper chamber elections or out of a desire to chart a distinctive course on foreign policy, the new government will likely end this support based on the party's pre-election statements. This will make the already overwhelmingly American effort in Afghanistan even less multinational. No doubt some in the U.S. will criticize Japan's withdrawal and blame the Obama administration for having 'failed' to retain Japanese support.
Subscribe to The Week
Escape your echo chamber. Get the facts behind the news, plus analysis from multiple perspectives.
SUBSCRIBE & SAVE
Sign up for The Week's Free Newsletters
From our morning news briefing to a weekly Good News Newsletter, get the best of The Week delivered directly to your inbox.
From our morning news briefing to a weekly Good News Newsletter, get the best of The Week delivered directly to your inbox.
But the U.S. alliance with Japan cannot remain static. While Japan shares many regional security interests with the U.S. concerning North Korea and China, its active support for military operations in the Near East and Central Asia, where Japan has limited interests, has never made much sense. An end to Japanese participation in Afghanistan will simply recognize this reality.
For Washington, change in Tokyo provides an opportunity to reevaluate the need for a large U.S. military presence in Japan. The U.S. presence has been a persistent source of tension and public anger in Japan. But it has also siphoned U.S. forces from areas of the world where they are needed far more. Sunday's election may be the first step in redeploying those troops or bringing some of them home.
Japan's seismic shift in government will not yield immediate, dramatic breaks with the past. There will be more continuity than change over the short term. Preoccupied by domestic concerns and new to the demands of governing, the DPJ will proceed cautiously in foreign affairs. Nonetheless, its constituents are counting on less reflexive support for U.S. initiatives and on a more independent, more Japanese tone.
This, too, may be a blessing in disguise to Washington, since independent-minded allies sometimes lead the way to better outcomes. For example, the strong German-Russian relationship has annoyed key U.S. foreign policy players, but it has also tempered NATO policy against provocative and dangerous eastward NATO expansion. Likewise, French and German warnings against the invasion of Iraq ought to have taught us that allied opposition to proposed U.S. actions should sometimes be heeded. In the same vein, there may be occasions when Japan's pursuit of a distinctive foreign policy course serves as a brake on Washington's misguided enthusiasms. America has little to lose and much to gain from more independent-minded, confident, and eventually self-sufficient allies.
Given how overstretched and strained our military is, the election of Hatoyama's government marks an opening to begin shifting some of that burden to wealthy, populous allies, such as Japan, which are ready to assume a greater share of regional security. American superpower status has long retarded the development of both Germany and Japan as major democratic powers in their own right. The maturation of allied democracies into more independent regional powers was bound to happen, so there will be nothing gained in resisting it. But the development also aids the U.S. by supplementing American power, allowing the U.S. to shed some of its enormous—and ultimately unsustainable—military burdens.

Continue reading for free
We hope you're enjoying The Week's refreshingly open-minded journalism.
Subscribed to The Week? Register your account with the same email as your subscription.