Gaza ceasefire: 500 children dead is no sort of victory
Neither Palestinians nor Israelis have achieved what they wanted: we will be back here again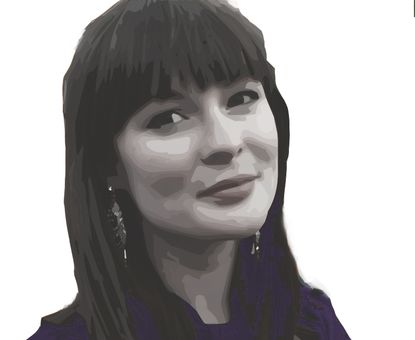 It's a wonder the leaders of Israel and Gaza can sleep at night. After 50 days of fighting and 2,209 dead - the overwhelming majority of them Palestinian civilians - there finally appears to be a ceasefire agreement that will hold between the Israelis and Hamas. That both sides consider it a victory is a true sign of how short-sighted and pointless this devastating conflict has been.
Last week, a four-year-old Israeli boy was killed by a Hamas mortar shell. He joins more than 490 Palestinian children - too many to list their ages - who lost their lives to a war that has achieved nothing of significance. The death of one innocent life is a tragedy, the death of nearly 500 is an abomination that should plague the consciences of both sides' leaders for years to come.
Hamas's initial demands in return for peace were a lifting of Israel's siege on Gaza - including an expanded fishing zone, international border monitoring, relaxed crossing restrictions, and the opening of a seaport and airport - the release of around 1,000 Palestinians arrested in June, and the easing of conditions for permits to pray at Jerusalem's Al-Aqsa mosque, Islam's third holiest site. In other words, the necessary conditions for a country's economic and social development.
Subscribe to The Week
Escape your echo chamber. Get the facts behind the news, plus analysis from multiple perspectives.
SUBSCRIBE & SAVE
Sign up for The Week's Free Newsletters
From our morning news briefing to a weekly Good News Newsletter, get the best of The Week delivered directly to your inbox.
From our morning news briefing to a weekly Good News Newsletter, get the best of The Week delivered directly to your inbox.
Yet the terms of the ceasefire - essentially the same as one offered on the seventh day of fighting - satisfy few of these very legitimate demands.
The fishing perimeter is to be "increased" to six nautical miles, although this has mostly been the agreed limit since 2006 anyway. The "concession" still falls far short of giving Gazans access to the further 12 miles of water they are supposed to be allowed under the 1994 Oslo peace accords.
Border restrictions will be eased by the Israelis, with humanitarian and (re)construction materials to be allowed through. But this is a mere bandaid on a gaping wound.
By conservative estimates Gaza - an open-air prison now scarred by craters, moonscapes and rivers of concrete- will take a decade to put back together. The fate of the crucial Rafah border crossing with Egypt, who helped broker the deal, is still uncertain.
All other issues, including the possibility of a seaport and airport, have been postponed until further talks later this month, and there are no prizes for guessing how fruitful those are likely to be.
For Israel, whose aims in this conflict were much less clear, the pluses are just as negligible.
Prime Minister Benjamin Netanyahu said that he wanted to restore quiet by temporarily denting Hamas's military capabilities, but weeks into the fighting, the aim shifted to destroying the party's network of tunnels from Gaza into Israel.
One would assume the point behind all of this was to end what most Israelis see as a threat to their existence, to crush Hamas and all those in Gaza who wish ill on the self-proclaimed Jewish state. But nothing could be further from that outcome.
As in the previous wars fought since Hamas's rise to power in 2006, the party's military stores will eventually be replenished. And on the street, anger against Israel, which has occupied the Palestinian territories continuously since 1967, has reached fever pitch. No matter what Israeli commentators try to claim in the coming weeks, Hamas's standing will not be dented by this war.
And although in Israel the fighting has elicited a nationalistic policy of near blanket approval over the country's policies in Gaza, dissent abroad has reached previously unimaginable levels. From street protests, to prominent Jewish columnists voicing doubts, to an open letter from Holocaust survivors condemning the "genocide" of Palestinian people, Israel has lost the battle for global public support like never before.
The core reasons underpinning the conflict - the denial of Palestinian statehood and all the rights that would come with it, and a lack of security for Israel - remain utterly unaddressed. Yet inexplicably, both sides claim a victory.
"Hamas gave in and accepted today the same Egyptian proposal for ceasefire it rejected till now," Netanyahu's spokesperson crowed.
"We declare the victory of the Palestinian resistance, the victory of Gaza," trumpeted Sami Abu Zuhri, a Hamas spokesman. "We achieved some of our instantaneous demands out of this battle. We become closer to Jerusalem and our Palestinian lands."
Netanyahu's many hawkish critics are right - this ceasefire is a joke, and we will certainly be back here again in the coming years.

Continue reading for free
We hope you're enjoying The Week's refreshingly open-minded journalism.
Subscribed to The Week? Register your account with the same email as your subscription.