How DAOs work – and why they matter
Everything you need to know about the major new cryptocurrency trend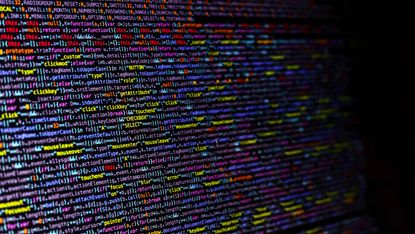 (Image credit: Mitchell Luo/Unsplash)
First came non-fungible tokens, then the metaverse and now another head-scratching concept has arisen from the worlds of cryptocurrency and coding: DAOs.
Decentralized autonomous organisations, or DAOs, are internet communities of cryptocurrency aficionados who "set out to accomplish certain goals like developing software, investing, or community-building (and often all three)", explained Fortune magazine. These collectives have been described by some as building blocks for "the future of the internet", as the world makes the shift to Web 3.0.
The potential purchasing power of DAOs was demonstrated last month, when a collective known as PleasrDAO was revealed to be the mystery buyer who snapped up a one-of-a-kind album by the Wu-Tang Clan, Once Upon a Time in Shaolin, for £4m this summer.
Subscribe to The Week
Escape your echo chamber. Get the facts behind the news, plus analysis from multiple perspectives.
SUBSCRIBE & SAVE
Sign up for The Week's Free Newsletters
From our morning news briefing to a weekly Good News Newsletter, get the best of The Week delivered directly to your inbox.
From our morning news briefing to a weekly Good News Newsletter, get the best of The Week delivered directly to your inbox.
Over the past year, DAOs have also been generating "millions of dollars' worth of cryptocurrencies" on Ethereum, the blockchain-based software platform with an associated cryptocurrency called Ether, said Geoffrey Mak in The Guardian.
But rather than just using Ether, some DAOs have established their own cryptocurrencies.
Friends With Benefits
Trever McFedries founded the Friends With Benefits DAO last year and established a publicly tradable crypto token called $FWB. He minted just one million of these tokens, in order to "cap supply and hype demand", said The Guardian's Mak.
Prospective Friends With Benefits members must purchase 75 $FWB to join the DAO collective. According to Mak, the value of this membership has jumped from $350 earlier this year to highs of more than $9,000.
Friends With Benefits now has more than 2,000 members globally and describes itself as being "where crypto meets culture".
For would-be community members unable to afford the required 75 $FWB, McFedries offers cheaper alternatives.
These includes access to the Friends With Benefits newsletter – "the definitive voice on how Web3 is intersecting with the creative class" – for 1 $FWB (which as of this week converted to about $86), or access to "a global roster of token-gated events" for 5 $FWB.
'Everyone has a voice'
Advocates claim that the unique selling point of DAOs is that they are democratic, with no hierarchy and all members given a say.
As CNBC's money reporter Taylor Locke wrote, DAOs "aren't governed by one person or entity", which is why the D in DAO stands for decentralised.
Decision are made through proposals and votes, "to ensure everyone in the organisation has a voice", said ethereum.org.
"There's no CEO who can authorise spending based on their own whims and no chance of a dodgy CFO manipulating the books," the site continued. "Everything is out in the open and the rules around spending are baked into the DAO via its code."
But The Guardian's Mak warned that equally distributed power is not guaranteed. Friends With Benefits, for example, grants one vote per $FWB token, rather than one vote per person – an arrangement that Mak labelled "profoundly undemocratic".
DAOs also typically require a number of internal staff to keep operations running. Friends With Benefits is currently hiring for several part-time and full-time roles, including a treasury lead and a curator, with compensation including $FWB tokens.
Blockchain reliance
Most DAOs rely on blockchain, the technology that underpins bitcoin and other cryptocurrencies.
Blockchain enables "automated trusted transactions and value exchanges", said Cathy Hackl in Forbes. But "even so", she continued, "internet users around the world" want to organise themselves in what the Etherium site described as a "safe and effective way to work with like-minded folks" from across the globe.
The rules and governance of each DAO is coded into something called "smart contracts" on blockchain. Any changes to the blockchain code will generally require an all-member vote.
Slock.it hacking of 2016
Even though the decentralised nature of blockchain means the technology is fairly secure, DAOs are not invulnerable to hacking attacks. In 2016, $50m of Ether was stolen in a hack of an early DAO called Slock.it that was built on the Ethereum platform.
Wired reported that the hacker was believed to have "transferred the stolen funds into a clone of the DAO". However, because each unit of Ether is "unique and traceable", said the magazine, "if the hacker tries to sell any of the stolen ether in a cryptocurrency market, the system will flag it".
"It's like stealing the Mona Lisa," said Slock.it founder Stephan Tual. "Great, congratulations, but what do you do with it? You can't sell it, it's too big to be sold."
All the same, "code was supposed to eliminate the need to trust humans", said Wired. "But humans, it turns out, are tough to take out of the equation."
DAOs have made "great strides" in the five years since the Slock.it, said CNBC's Locke. But there "are still risks" associated with investing money this way.
Web 3.0
To true believers, DAOs are the "institutional building blocks" of Web 3.0, "the blockchain-grounded decentralised utopia promoted as the future of the internet by a group of savvy investors, artists, futurists, and developers", said New York Magazine's Max Read.
Web 3.0 is "pitched as the David against the Goliath of Web 2.0", added The Guardian's Mak. In this utopia, the theory goes, "monopolist platforms like Google, Facebook, and Amazon" will no longer have all the power.
But while even mainstream investors are starting to take notice of DAOs, some experts believe that the whole concept of Web 3.0 is "at best a colossal waste of energy", according to Read.
And at worst, detractors argue, DAOs are "a pyramid scheme, a vast, distributed, utterly transparent scam bent on suckering the greedy and naive with promises of wealth and transformation".

Continue reading for free
We hope you're enjoying The Week's refreshingly open-minded journalism.
Subscribed to The Week? Register your account with the same email as your subscription.