Captain America 'not Captain America anymore': What next?
Writers suggest the end for the Captain America identity in upcoming Avengers films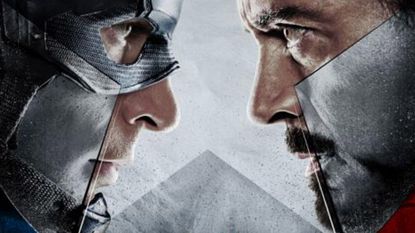 Captain America: Civil War's directors have shared some interesting news about the character's future that has left fans a little perplexed.
In an interview with the Huffington Post, brothers Joe and Anthony Russo said that in their minds, Captain America was no longer Captain America.
The ending of Civil War was pretty downbeat for the superhero, who put down his shield and went on his way, having tried to stop the government from controlling the Avengers, an attempt that put him in direct confrontation with Iron Man.
Subscribe to The Week
Escape your echo chamber. Get the facts behind the news, plus analysis from multiple perspectives.
SUBSCRIBE & SAVE
Sign up for The Week's Free Newsletters
From our morning news briefing to a weekly Good News Newsletter, get the best of The Week delivered directly to your inbox.
From our morning news briefing to a weekly Good News Newsletter, get the best of The Week delivered directly to your inbox.
"I think him dropping that shield is him letting go of that identity," said Joe Russo. "[It's] him admitting that certainly the identity of Captain America was in conflict with the very personal choice that he was making."
Commentators have been quick to point out that in the comics, the Captain became Nomad for a series of issues when he didn't agree with his government's decisions – so there is precedent for his alter ego, Steve Rogers, to take on a different superhero persona.
And fans of the Chris Evans take of Captain America should not fear this new development, says Bustle.
"There's no doubt he'll return on the side of the good guys in the upcoming Avengers: Infinity War, which has the superhero team taking on the purple one, Thanos," it says.
But Captain America not being Captain America will definitely have a knock-on effect for the next Avengers film, the directors confirmed.
Speaking to IGN, Anthony Russo said: "From the point of view of Joe and I, we think about all of these movies as a continuity.
"The story that we told in Winter Soldier set the basis for the story we told in Civil War, and the story that we told in Civil War is again laying the groundwork for the story that we're going to tell in Avengers: Infinity War.
"For us, there's a narrative continuity between the movies, and each movie is in many ways setting the stage for the ones that follow. For us, we have a very specific through-line for all those films."
Fans will have some time to wait though as Avengers: Infinity War - which was recently confirmed to be starring the Guardians of the Galaxy characters, as well as the Avengers - is not set to be released until 27 April 2018.
Captain America 'one of the best Marvel films yet'
3 June 2016
Captain America: Civil War has been met with high praise from critics, with some placing it among the best Marvel films ever.
Directed by Joe and Anthony Russo and written by Christopher Markus and Stephen McFeely, the third Captain America picks up where Avengers: Age of Ultron left off and features pretty much everyone who's ever been on the team.
New recruits such as Spider-Man (Tom Holland) and Black Panther (Chadwick Boseman) join the familiar faces of Chris Evans as the Cap and Robert Downey Jr as Iron Man.
Out on 29 April, Captain America: Civil War is the "culmination of story arcs and character relationships" laid over the course of eight years, says Oliver Franklin-Wallis at Wired.
"Civil War isn't just arguably the best Marvel Studios film to date, it's also a turning point for the franchise, and a daunting new benchmark for future films in the genre to overcome," he says.
The ultimate fight is "spectacular", adds Franklin-Wallis, but it's not even the best in the film. "Civil War's most satisfying sequences are those on the smallest scale, taking place in stairwells or plaster-walled rooms," he says.
Robbie Collin at the Daily Telegraph also thinks the film shows Marvel at its best. "Captain America: Civil War is the point at which the Kilimanjaro of chips Marvel has accrued are triumphantly cashed in," he says. "Civil War isn't just the 13th and latest Marvel Studios film, but the franchise's long-quested-for peak."
It draws on entire films' worth of groundwork, "detonating emotional time-bombs you didn't even know had been rigged", says Collin. "This is the cinematic superhero showdown you've dreamt of since childhood, precisely because that's everything – and all – it wants to be."
Captain America: Is Iron Man the villain of Civil War?
19 April
Captain America: Civil War is on course to be a big box office hit when it comes out at the end of the month, with critics saying it's the kind of superhero movie "you've been waiting to see your whole life".
The film sees Marvel favourites Captain America (Chris Evans) and Iron Man (Robert Downey Jr) battling it out over politicians' plans to regulate the Avengers.
It's an unprecedented scenario on the big screen, but one that has been touched upon in the comic book Civil War – and then it was Iron Man who was the baddie.
Marvel Studios president Kevin Feige says the superhero acted "for the right reasons" in Mark Millar's 2006-07 comic series, but ultimately was "labelled the villain".
However, in the film, screenwriters Christopher Markus and Stephen McFeely and directors Anthony and Joe Russo have tried to redress the balance.
"Certainly if you did a poll from the comics, 90 per cent of people would side with Cap. And we didn't want that. We wanted it to be... We wanted people to be torn," Feige tells Entertainment Weekly.
Even Markus was left wondering what to think. "God knows, I love Captain America. We love rebels on film, but I don't really want super-powered people just doing whatever the hell they feel like, you know? I'm all for regulation in real life. So it's an interesting sort of dilemma," he says.
Downey Jr, who has already starred in his own solo trilogy, as well as the Avengers films, has said he thinks of Captain America: Civil War as his "little Iron Man 4".
But he dashed hopes that his own character might top the bill again in a real fourth film. "I don't think that's in the cards," he said.
Russo has suggested there would need to be a generational gap if anyone other than Downey Jr took on the role of Iron Man.
"That would allow another actor to at least have a chance to redefine that character without the enormous spectre of Robert hanging over it," he said.

Continue reading for free
We hope you're enjoying The Week's refreshingly open-minded journalism.
Subscribed to The Week? Register your account with the same email as your subscription.