Why Facebook's dirty deeds should surprise no one
Big companies don't have values. They have profit goals.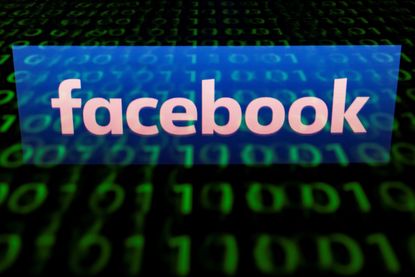 (Image credit: LIONEL BONAVENTURE/AFP/Getty Images)
It turns out that Facebook isn't so liberal, after all.
That's what we should all take away from a blockbuster story published in The New York Times this week. The reporting details how Facebook officials attempted to head off a series of scandals over the last year by using a combination of blunt political power, smear campaigns, and other unsavory tactics.
Living, breathing lefties probably won't be surprised at the news that the tech giant isn't a beacon for liberal values. But it might come as a shock to Republicans who have spent recent months criticizing supposed bias at social media companies, and it certainly came as a revelation to at least one of the reporters who produced the story.
Subscribe to The Week
Escape your echo chamber. Get the facts behind the news, plus analysis from multiple perspectives.
SUBSCRIBE & SAVE
Sign up for The Week's Free Newsletters
From our morning news briefing to a weekly Good News Newsletter, get the best of The Week delivered directly to your inbox.
From our morning news briefing to a weekly Good News Newsletter, get the best of The Week delivered directly to your inbox.
"We tend to think of tech companies like Facebook as liberal," Times reporter Nicholas Confessore tweeted after the story was published. He noted that Facebook founder Mark Zuckerberg had started an immigration reform group and that COO Sheryl Sandberg had raised money for top Democrats. "Facebook's workforce is generally liberal," he added.
That may be true, but Facebook itself clearly isn't.
Consider the Times' reporting on how the company responded to scandals involving Russian political meddling, data sharing, and hate speech on the site: It hired a Republican opposition-research firm to discredit critics, including perennial conservative bogeyman George Soros. It also leaned on powerful friends in Washington for protection, including Senate Minority Leader Chuck Schumer (D-N.Y.).
Ideologies are rooted in values, but big companies don't really have values. They can't. Despite Mitt Romney's memorable formulation, for-profit companies aren't people: They don't have souls or consciences, no worry of heaven or hell, so the moral calculations that guide them are less about what's "right" or "wrong" and more of about "profits" and "shareholder value," plus an impulse to accumulate the power necessary to maximize those two elements.
Power is its own ideology and serves its own ends.
If companies appear to be acting in political fashion, it's rarely because ideology — liberal or conservative — guides them: It's because they've calculated that's the best way to maximize profit and minimize loss. That's why it's perfectly consistent for Zuckerberg to donate to pro-immigration groups while simultaneously ignoring anti-immigrant posts from a pre-presidential Donald Trump that appear to violate the company's policies. The decision to kick Alex Jones off a given platform isn't a statement of a social media company's political leanings — it's a marketing decision.
Sometimes, as the Times story illustrates, that tension creates real problems.
While companies may not have ideological bents — many strive for neutrality, in fact, to have access to the entire marketplace — their actions and choices can carry ideological and moral weight. Facebook's deficiencies may have contributed to Trump's election, for example, and they appear to have offered a uniquely powerful amplifier for misinformation and hate speech. That matters.
Companies like to portray themselves as being guided by people with values, and this might be true for some small mom-and-pop shops. But a majority of the time, individual workers' values diverge from the actions of the companies that employ them. Zuckerberg and Sandberg are not the first individuals to compensate in their private lives for the tradeoffs they make at the office: Andrew Carnegie built a lot of libraries after the Homestead Strike, after all. And Facebook isn't the first or last company to betray its ostensible values. We're years past the point where Google's onetime motto, "Don't be evil," was seen as at all plausible. The old aphorism that "power corrupts, absolute power corrupts absolutely" is just as true in the marketplace as it is in government.
That's why, in American politics, liberals want to regulate big companies. Liberals want to limit the power of big money in elections. Liberals, mostly, disdain the idea of "too big too fail." This doesn't always translate to Democratic policymaking, unfortunately. Thanks to the Times' reporting, though, it's now become clear that Facebook doesn't put much stock in any of these notions. The company isn't liberal. Big companies never can be.

Continue reading for free
We hope you're enjoying The Week's refreshingly open-minded journalism.
Subscribed to The Week? Register your account with the same email as your subscription.