The jobs most and least at risk of being replaced by AI
AI could affect roughly 300 million full-time jobs if it reaches its full potential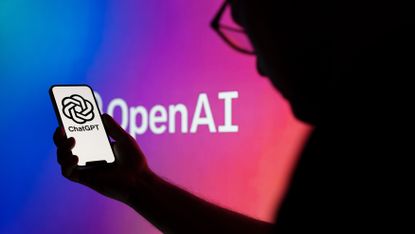 (Image credit: Getty Images/NurPhoto )
Rishi Sunak has put AI at the top of his agenda when he meets with President Biden later this week.
At his first White House talks with the US President, "he is expected to plug London as the venue for a new international body to regulate AI", reported The Daily Telegraph.
Ahead of the trip, the PM's spokesperson said: "Obviously we are not complacent about the potential risks of AI. Equally, it does present significant opportunities for the people of the UK."
Subscribe to The Week
Escape your echo chamber. Get the facts behind the news, plus analysis from multiple perspectives.
SUBSCRIBE & SAVE
Sign up for The Week's Free Newsletters
From our morning news briefing to a weekly Good News Newsletter, get the best of The Week delivered directly to your inbox.
From our morning news briefing to a weekly Good News Newsletter, get the best of The Week delivered directly to your inbox.
The meeting comes as industry experts warn that generative AI systems such as OpenAI's ChatGPT could lead to "significant disruption" and affect roughly 300 million full-time jobs worldwide.
This is according to Goldman Sachs research, which found "two-thirds of current jobs are exposed to some degree of AI automation". The chatbot "may be more powerful than we ever imagined", Insider added, while New Atlas described OpenAI's text-generating tool as an "ominous preview of a looming tidal wave of AI systems".
This chimes with OpenAI's own findings that 80% of the US workforce could be affected, with the "influence [spanning] all wage levels, with higher-income jobs potentially facing greater exposure".
Despite the potential disruption, "there are still things AI isn't capable of", countered the BBC, which includes "tasks that involve distinctly human qualities, like emotional intelligence and outside-the-box thinking".
The Week takes a look at the jobs most and least at risk of being replaced by AI.
Three jobs most at risk from AI
1. Media roles
Roles in the media industry "across the board" are at risk because "AI is able to read, write and understand text-based data", Anu Madgavkar, a partner at the McKinsey Global Institute told Insider.
Systems like ChatGPT might also be able to execute tasks like reporting "more efficiently than humans", said economist Paul Krugman, writing for The New York Times. The industry is also "already beginning to experiment" with AI-generated content, Insider added, citing CNET and Buzzfeed as examples.
2. Teaching
ChatGPT has already been used "to help students cheat on their essays", said Insider, but teachers "should also be thinking about their job security", according to Pengcheng Shi, an associate dean in the department of computing and information sciences at Rochester Institute of Technology.
Although generative AI "has bugs and inaccuracies", he said, "you just need to train" the underlying model, he told The New York Post.
3. Legal administration
Legal workers are also one of the most likely to be affected, the Goldman Sachs report said, "because the number of jobs in legal services is relatively small and have already been highly exposed to AI", an author of the study, Manan Raj, told Insider.
Paralegals and legal assistants "are responsible for consuming large amounts of information, synthesising what they learned, then making it digestible". The information they process is "quite amenable to generative AI", added Madgavkar.
Three jobs least at risk from AI
1. Medical practitioners
Although "mundane administrative tasks" in healthcare can be automated, said Forbes, "most adults want to hear about their health from a human", said David Dranove, a professor at Northwestern University's Kellogg School of Management, to Kellogg Insight.
One "insulated category" comprises "jobs that require sophisticated interpersonal relationships", said author Martin Ford to BBC Worklife. Nursing is an example, and those who occupy such roles need "a very deep understanding of people", he added.
"There's a need for compassion in communication that AI is unable to contribute," Dranove added.
2. Skilled trade jobs
Another category relatively safe from the influence of AI is "skilled trades jobs" including people like electricians, plumbers, welders, and other roles, said Ford to CBS News. These are jobs in which "you have a need for lots of dexterity and mobility and unpredictable environments".
These jobs are "probably the hardest of anything to automate", he added to BBC Worklife, also telling CBS News: "We need a very, very sophisticated science fiction-level robot to do what an electrician does."
3. Creative roles
Although generative AI is centred around generating content like text and imagery, Ford told BBC Worklife that people in the creative industries aren't doing "formulaic work or just rearranging things". Instead, they are "genuinely coming up with new ideas and building something new", with AI unable to replicate this trait.
Although some creative roles like graphic design and visual art "may be among the first to go", there's "security" in alternative kinds of creativity, he added, especially "people whose job is coming up with a new legal strategy or business strategy".

Continue reading for free
We hope you're enjoying The Week's refreshingly open-minded journalism.
Subscribed to The Week? Register your account with the same email as your subscription.