Nicola's nightmare: what if the Scots come to like Ed?
Popular Labour policies could end up binding an even greater majority of Scots to the United Kingdom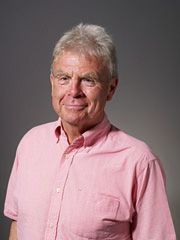 In 2010 we had 'Cleggmania'; in 2015 we have the 'Sturgeon surge'. Just as success in the TV debates at the last general election made Nick Clegg a national figure, so it has helped make Nicola Sturgeon a significant player on the British political scene.
But just how much power can she really hope to wield at Westminster?
A lot is made of Sturgeon ending up with 50 or so MPs at Westminster and holding "the balance of power" in the event of a hung parliament. But this is misleading.
Subscribe to The Week
Escape your echo chamber. Get the facts behind the news, plus analysis from multiple perspectives.
SUBSCRIBE & SAVE
Sign up for The Week's Free Newsletters
From our morning news briefing to a weekly Good News Newsletter, get the best of The Week delivered directly to your inbox.
From our morning news briefing to a weekly Good News Newsletter, get the best of The Week delivered directly to your inbox.
The 57 Lib Dem MPs elected in 2010 really did hold the balance of power. They were able to use the possibility of doing a deal with Gordon Brown as their bargaining tool to create a coalition pact with David Cameron.
They then wielded that power within coalition most significantly when they scuttled Cameron's attempt to change parliamentary boundaries. To do it, of course, they voted with Labour.
That's what makes talk of Sturgeon holding the balance of power on 8 May so misleading.
Only if she were willing to talk to and vote with the Tories would she be able to "hold to ransom" Ed Miliband and Labour. But Sturgeon has had to rule that out: to do otherwise would be political suicide.
In exchanges with Miliband during the most recent TV debate, Sturgeon protested that she was only nine in 1979, the year the SNP famously voted with the Tories to bring down the Callaghan government, thus ushering in the Thatcher era.
As the former Scotsman editor Magnus Linklater explained this week in The Times, there are those north of the border who will never forgive the SNP for what they did in 1979 and, because of that, Sturgeon knows she cannot afford to bring down a Miliband government. "To repeat the mistake would be political death," says Linklater.
So how will Ed Miliband deal with Sturgeon and her Westminster lieutenant, Alex Salmond, if Labour emerges the largest party in a fortnight's time?
Simple, says George Eaton of the New Statesman. Miliband will call the SNP's bluff by challenging them to vote in favour of his first Queen's Speech. This would be filled with the kind of left-wing populist measures that Sturgeon could not oppose: an energy price freeze, a cap on rent increases, tougher banking regulation, a crackdown on zero-hours contracts, a house-building programme and further Scottish devolution.
There would, says Eaton, be no need for Labour to do a deal with the SNP – one that risks condemning "Scottish Labour to permanent irrelevance while also alienating English voters".
Yes, Miliband will face some formidable challenges from the SNP, on the economy and defence in particular. But the idea that he would be at the beck and call of Sturgeon and Salmond is little short of ludicrous.
Indeed, by being so upfront about her support of a Labour government, it can be argued that Sturgeon has given Miliband the chance to destroy her dream of Scottish independence.
Scottish independence was voted down last September by 55 to 45 per cent. If Miliband become prime minister – with policies far more in tune with the hopes and aspirations of Scottish people than were Tony Blair's - he has the chance to persuade an even greater majority to believe in the United Kingdom.
And where will that leave Nicola?

Continue reading for free
We hope you're enjoying The Week's refreshingly open-minded journalism.
Subscribed to The Week? Register your account with the same email as your subscription.