Five reasons why Ukip would dump Nigel Farage
Kerry Smith resigns after being caught ranting at 'pooftahs' and 'peasants' – but when will Farage go?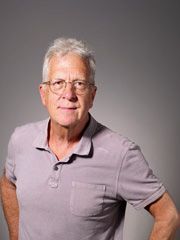 Sign up to our 10 Things You Need to Know Today newsletter
A free daily digest of the biggest news stories of the day - and the best features from our website
Thank you for signing up to TheWeek. You will receive a verification email shortly.
There was a problem. Please refresh the page and try again.
Is Ukip a Teflon-coated party, Andrew Neil asked his BBC1 Sunday Politics panel yesterday – to which the answer was a resounding Yes. Scandals come and go and still they soldier on. Last week it was wannabe Ukip candidate Natasha Bolter accusing the party's general secretary of trying to bed her; this weekend it was Kerrygate.
In a nutshell, Kerry Smith, the man chosen to stand for election in South Basildon in place of Natasha, was caught in a phone call leaked to the Mail on Sunday describing members of a gay and lesbian group as "f***ing disgusting old poofters" and joking about "shooting peasants" in the Essex village of Chigwell.
Yesterday morning, MEP Patrick O'Flynn – who is supposed to be the party's economic spokesman but regularly pulls on his rubber gloves to clean up Ukip's messes - told the Sunday Politics that Kerry Smith's phone call had taken place some time ago while the young man was "on sedatives" and had not been "speaking and thinking rationally". Hmmm - last night Smith stood down.
Subscribe to The Week
Escape your echo chamber. Get the facts behind the news, plus analysis from multiple perspectives.
SUBSCRIBE & SAVE
Sign up for The Week's Free Newsletters
From our morning news briefing to a weekly Good News Newsletter, get the best of The Week delivered directly to your inbox.
From our morning news briefing to a weekly Good News Newsletter, get the best of The Week delivered directly to your inbox.
But what about party leader Nigel Farage – is he Teflon-coated too? I've come up with five good reasons why Ukip might be happy to oust him if he fails to win South Thanet, the Kent seat he chosen to fight in the May general election. The Conservative-held seat is considered winnable but it's by no means a shoo-in: a recent Ashcroft poll had the Tories ahead of Ukip by five points. Jonathan Aitken, one-time Conservative MP for South Thanet, told the Sunday People Farage will be lucky to "squeak" to victory there.
1. His support is flatlining
Nigel Farage is not as popular as he thinks. Yes, support for Ukip shot up following the party's success in the local and European elections in May. Since then, however, despite small jumps after by-election victories, opinion polls have shown the party's average national support has settled at 15 per cent.
There is no sign of that support reaching the tipping point – over 20 per cent – where, according to Electoral Calculus, its tally of seats at the May general election would move from single into double figures.
The task of winning those seats is not made any easier by the sudden reluctance of friendly millionaires to keep topping up the Ukip bank balance.
First, the Financial Times reported that Stuart Wheeler had threatened to withdraw further funding unless his friend Neil Hamilton was given a seat to fight in the general election; now the Mail claims Paul Sykes, who has given the party about £1.3m in the past year, is suspending donations in order to encourage Ukip to get its grassroots members to fork out.
2. He's a one-hit wonder
Farage keeps saying his party stands for more than just leaving Europe and stopping "open door" immigration. He also insists that Ukip abhors racism. The trouble is, under Farage's stewardship the Ukip "conversation" keeps coming back to immigration and almost invariably there are racist overtones.
Last week, arriving three hours late for a function in Wales, Farage blamed the delay on too many immigrants on the M4. On Friday, the Daily Telegraph published an account of how Farage urged Enoch Powell – whose 1968 Rivers of Blood speech encouraged racism in Britain for a generation - to support him in a 1994 by-election.
Yesterday, he was accused of another "racist stunt": according to the Mail, a private Ukip survey (aimed at helping the party draw up new policies) asked party members to "rate" blacks, Muslims and Eastern Europeans on a scale of 0 to 10 in terms of "how close they feel" to these groups; prizes offered for completing the survey included cash and a Ukip golf umbrella.
3. He's got a big ego
The former Tory MP Neil Hamilton pulled out of the South Basildon selection process last week (he had stepped in following Natasha Bolter's withdrawal) after a letter was leaked revealing he was being quizzed by Ukip over various expenses claims. Hamilton insisted he was the victim of "dirty tricks" within Ukip.
Since then, party sources have suggested to the Financial Times that the person who most wanted Hamilton out of the picture was Farage himself. "This is all to do with Nigel's ego," one source told the paper. "He thinks he may not win in Thanet South, so he is determined to bring Neil down. He cannot bear the thought Neil might be an MP but not Nigel."
4. He's dictatorial
Farage rewrites Ukip policies – and invents new ones – on the hoof, making it difficult for his colleagues to keep up. When Mark Reckless, the Tory defector who won the recent Rochester and Strood by-election for Ukip, said controversially that EU migrants working in the UK might eventually have to be repatriated, there was an immediate media storm – as a result of which Farage said Reckless was wrong and had spoken out of turn.
But in an interview with The Times, Reckless was adamant that he was merely repeating Ukip policy – and that Farage altered his stance when he realised how ugly the media found the idea of forced repatriation.
"The policy changed on Wednesday and I'm a bit sore about how I sort of came out of that," he said. For "a bit sore", read "absolutely furious" – mainly because, as Reckless insisted, he personally is totally against any forced repatriation of Europeans who already think of Britain as their home.
5. He's a lazy campaigner
More than one Ukip insider has told journalists that Farage is none too bothered with prepping for events he's due to attend. A pint in hand and a ready grin for all-comers is about the extent of his campaign skills (though he has proved to Nick Clegg that he can be a powerful debater).
One source told me of an awkward visit to Sandhurst, the Army's officer training establishment. Farage clearly had not been briefed to any serious extent about the issues concerning the modern Army, and came out only with platitudes about what jolly good chaps they all were. The audience was not impressed.
Another source told of Farage walking out of a Chamber of Commerce meeting without saying his goodbyes. Farage, he said, comes over as "the slightly unstable head of an unstable organisation".
And this is the man who hopes to hold the balance of power in the event of a hung parliament. Last word to Jonathan Aitken, who says he likes Farage. "He has no grasp of the practicalities of government," he told the People, "or of running a political party."
Continue reading for free
We hope you're enjoying The Week's refreshingly open-minded journalism.
Subscribed to The Week? Register your account with the same email as your subscription.
Sign up to our 10 Things You Need to Know Today newsletter
A free daily digest of the biggest news stories of the day - and the best features from our website
Nigel Horne is Comment Editor of The Week.co.uk. He was formerly Editor of the website until September 2013. He previously held executive roles at The Daily Telegraph and The Sunday Times.