The meaning of Lent – and ten popular things to give up in 2022
From coffee to complaining, Lent offers a unique opportunity to give up our vices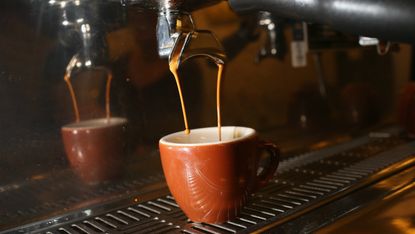 (Image credit: Getty Images)
To many, Shrove Tuesday is little more than a day on which to whip up – and tuck into – a big stack of pancakes. But while the focus on pancake creations is a modern phenomenon, Shrove Tuesday has for centuries been a day of particular significance in the Christian calendar.
It marks the final day before the start of Lent – a 40-day period defined by spiritual discipline and sacrifice, with many observers opting to give up certain luxuries from their lives for the duration.
So with Lent starting on Wednesday 2 March in 2022, we take a look at the significance of the observation – along with ten ideas for those looking to give up some of life's cushy comforts.
Subscribe to The Week
Escape your echo chamber. Get the facts behind the news, plus analysis from multiple perspectives.
SUBSCRIBE & SAVE
Sign up for The Week's Free Newsletters
From our morning news briefing to a weekly Good News Newsletter, get the best of The Week delivered directly to your inbox.
From our morning news briefing to a weekly Good News Newsletter, get the best of The Week delivered directly to your inbox.
What is Lent?
Lent – originally known in Latin as Quadragesima – is the name of the 40-day period leading up to Holy Thursday, the last Thursday before Good Friday and Easter Sunday.
Historically this period would allow for a 40-day fast – with Sundays excluded – in imitation of the so-called Temptation of Christ. This biblical narrative, which appears in the Gospels of Matthew, Mark and Luke, tells that after being baptised by John the Baptist, Jesus fasted for 40 days and nights in the Judaean Desert, during which Satan tried to tempt him. Jesus is said to have rebuffed these attempts for the duration of the Temptation before returning to public life to begin years of travelling and teaching.
Encyclopaedia Britannica suggests that a period of preparation and fasting has been observed before the Easter festival since apostolic times, though the practice was not formalised until the First Council of Nicaea in AD325.
Furthermore, while fasting may still be undertaken by followers of more orthodox interpretations of the story of Lent, the 20th century marked the gradual relaxation of rules surrounding fasting during the 40-day period. Instead, Christians now often choose to give up specific pleasures such as sweets, alcohol or social media during Lent as a way to foster simplicity and self-control.
According to Christian charity Stewardship, Lent is regarded as "one of the most important times of year for many Christians around the world, particularly those within the Anglican, Catholic and Orthodox traditions", adding that it is "held at a similar level of importance to Advent" – the build-up to Christmas.
However, while Advent is often associated with celebration and anticipation, Lent is considered a far more solemn observance, commemorating the sacrifices and suffering experienced by Jesus during the Temptation of Christ.
What are some common sacrifices made during Lent?
The Daily Express said that when Lent required a total fast, Shrove Tuesday became known as Pancake Day as it was an "easy way to use up eggs and butter before Lent began".
But while such issues of practicality are less prevalent in modern observations of Lent, this year will once again see Christians "give up some of their favourite foods or vices this year, from chocolate and crisps to smoking and alcohol".
And if you want to partake in this ancient practice of self-discipline and spiritual abstinence, here are ten ideas for things to give up for Lent in 2022:
Certain foods
The classic choice for Lenten sacrifice is certain foods, with observances ranging from giving specific items such as chocolate and crisps to broader abstentions such as forfeiting snacking between meals.
Alcohol
As seen during Dry January, people are increasingly looking for excuses to give up alcohol temporarily – or perhaps to kickstart a permanent abstention from alcoholic drinks.
Smoking
With the number of smokers in the UK plummeting year after year, the practice of giving up cigarettes for Lent is becoming less and less common. However, there are still people using the observance to kick the habit.
Coffee
Country Living suggested that your method of choice when giving up coffee for Lent "depends on your habit", adding: "Someone might give up the stuff entirely if they sip on home-brewed coffee all day, others might give up the morning (or mid-afternoon) caffeine fix from their favourite shop."
Eating out
Eating out at a restaurant can often seem like the most convenient choice for people with busy schedules, but Lent could be the perfect reason to not only brush up on your home cooking skills but also save significant amounts of money on food.
Digital devices
Often dubbed a "digital diet", the practice of giving up some degree of digital device interaction is an extremely popular choice for observers of Lent. Writing in The Telegraph, Anna Hart said that undertaking a digital diet for Lent gave her "a clearer mind, boosted productivity, increased creativity, reduced stress and more productive days".
Social media
A more specific version of the digital diet involves cutting social media use, which Catholic.org writer Marshall Connolly attests to being "hard – very hard", but adds: "With less time listening to the noise of social media, I now find I have an easier time tuning in to God. I need less time to clear my mind before prayer, which is a great thing. I had no realisation that social media could be such pollution to the spiritual mind."
Gossip
This one has even been given the green light by the Pope himself, who stated in 2019 that Lent is a good time to concentrate on fighting the urge to talk about others and instead trying to correct one's own faults and defects. "We all know it usually is easier or more comfortable to notice and condemn the defects and sins of others rather than seeing our own with that kind of clarity," Pope Francis said during the Angelus Address in Vatican City.
Complaining
A similar pick is to give up complaining, Aleteia.org said, noting that "endless complaining most likely makes you feel bummed out, and it's not fun for your friends and family to listen to either".
Sex
While abstention from sex is a key facet of more extreme elements of Catholic doctrine, with priests expected to stay celibate, more moderate followers may also look to use Lent to give up sexual activity temporarily.

Continue reading for free
We hope you're enjoying The Week's refreshingly open-minded journalism.
Subscribed to The Week? Register your account with the same email as your subscription.