Farewell Honey Boo Boo, too tacky even for US reality TV
White trash culture has its limits – like a mother dating the man who once molested her own daughter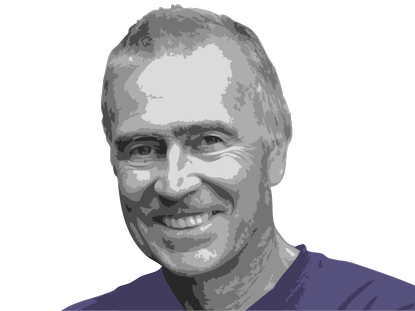 Sign up to our 10 Things You Need to Know Today newsletter
A free daily digest of the biggest news stories of the day - and the best features from our website
Thank you for signing up to TheWeek. You will receive a verification email shortly.
There was a problem. Please refresh the page and try again.
New York - By definition, 'white trash culture' has no shame. But its celebration – or perhaps exploitation - in the media does, it turns out, have limits.
The top-rated reality TV show, Here Comes Honey Boo Boo, starring a fat, goofy little blonde girl and her fat, low-income, low-IQ mother as they compete in juvenile beauty contests, has just been pulled from the airwaves by its previously shameless producer, the cable channel TLC.
You might think that the ingredients listed above – obesity, ignorance and child beauty contests - would be enough to prompt TLC into a fit of remorse.
Subscribe to The Week
Escape your echo chamber. Get the facts behind the news, plus analysis from multiple perspectives.
SUBSCRIBE & SAVE
Sign up for The Week's Free Newsletters
From our morning news briefing to a weekly Good News Newsletter, get the best of The Week delivered directly to your inbox.
From our morning news briefing to a weekly Good News Newsletter, get the best of The Week delivered directly to your inbox.
No way. For four seasons, Here Comes Honey Boo Boo has proved a money-spinner. In an age when Kim Kardashian became a star, when Real Housewives set the standard for nouveau riche consumption, and when the unkempt, camouflage-clad, Bayou-dwelling patriarch of Duck Dynasty became a top-earning public speaker on matters of homosexuality and race relations, Honey Boo Boo has outperformed championship baseball and attracted double the audience of the Republican National Convention.
Generally speaking, bad behaviour is good for publicity, and publicity is good for ratings. Stars of Jersey Shore have been welcomed back before the cameras after criminal arrests, and when Phil Robertson of Duck Dynasty assured a paid audience that gays go to hell, the ratings simply went up.
What did 'Mama June' Shannon, the Honey Boo Boo matriarch, do to cross so low a behavioural line? The story came out in stages.
First there was the news in the tabloids that Mama June had split up with husband Mike 'Sugar Bear' Thompson, father of little Alana Thompson, Honey Boo Boo, and a star of the show.
That was no problem. People divorce. And anyway Mama June has four daughters by four different fathers, so moving on would hardly be earth-shattering news. After all, this is reality TV.
But then it was reported that Mama June had plunged "into a relationship" with an old flame, 53-year-old Mark McDaniel, as soon as he had been released from prison on parole after serving 10 years. Problem? Heck, we all do time these days, don't we?
If Mark's crime had been running moonshine, dealing a little dope or stealing a little money, all might have been overlooked.
But Mark had been convicted of molesting a young girl, forcing her to perform oral sex on him – a girl described at first as being "an eight-year-old relative of the family's".
Last Friday, TLC said in a statement that it had "cancelled the series Here Comes Honey Boo Boo and ended all activities around the series, effective immediately. Supporting the health and welfare of these remarkable children is our only priority. TLC is faithfully committed to the children's ongoing comfort and well-being."
Finally, the gossip site TMZ, which first broke the story, gave us the last piece if the puzzle: Mark's eight-year-old victim had actually been Alana's big sister, Anna, now 20, known to devotees of the show as 'Chickadee'. In short, Mama June was allegedly dating a man who had once molested her own child.
For her part, Mama June denies ever dating a sex offender and says she would never put her children at risk.
But given these lurid tales, we might wonder what the TLC producers been thinking when they signed up this family.
We can guess: Honey Boo Boo started as a spin-off from the "beauty pageant" show Toddlers and Tiaras, and Mama June's family was obviously chosen for stardom because they were the most grotesque stereotypes on the child beauty show circuit which is in itself a white trash phenomenon. As they used to say in Yorkshire: "Where there's muck, there's brass."
Brass? TLC hit gold. Its first episode attracted 2.2 million viewers, with many of them in the 18-49 demographic beloved of advertisers. As Kevin Fallon reported for the Daily Beast, that beats the last season premiere of Mad Men.
"While it's easy to roll your eyes at, the success of Honey Boo Boo meant something," wrote Fallon. "This was a series that traded the glorification of moral bankruptcy (of shows like Real Housewives and Jersey Shore) for family values. The Thompsons, while goofy and simple and often unintelligible, really and truly loved each other. The comedy of the show and the entertainment value of the show came from watching them spend time together, and truly enjoy each other's company."
Their idea of family fun might have been farting contests and a version of blind man's bluff involving guessing who was who by the smell of their breath, but at least they were nice to each other. On screen.
Honey Boo Boo was deemed the current poster child for the white trash phenomenon by Charlotte Hays in her 2013 book, 'When Did White Trash Become the New Normal? A Southern Lady Asks the Impertinent Question'.
"White Trash is the new normal," Hays wrote, "and you don't have to tune in to reality TV to rub elbows with pathologies that once stayed put in Skunk Hollow. White Trash Normal has invaded every nook and cranny of life, from table manners, to dress, to money management.
"Aspiration is replaced by complacency. Shame vanishes."
The term 'white trash culture' goes back to the early 1990s: its first poster child was the voluptuous, cartoony model Anna Nicole Smith, who posed for New York Magazine's 'White Trash Nation' cover in stars-and-stripes hot pants and cowboy boots, guzzling potato chips. She sank into scandal after marrying an elderly wheelchair-bound oil-millionaire from Texas, and died young from a drug overdose.
With an income gap yawning ever wider, and more and more reduced to minimum wage while obesity rates climb and educational standards bomb, America is unlikely to transcend white trash culture any time soon.
Watching "them like us", or even worse, on television is a national consolation which has been ruthlessly exploited by the media.
The horrid case of Honey Boo Boo offers a sliver of hope. Kevin Fallon suggested that "it's as surprising as it is comforting that sense [cancelation] wins in this case over ratings".
That might be optimistic. TLC made a cynical calculation. But at least it has been established that tolerating child molestation is crossing a line where even the most profitable trash TV may not go.
Continue reading for free
We hope you're enjoying The Week's refreshingly open-minded journalism.
Subscribed to The Week? Register your account with the same email as your subscription.
Sign up to our 10 Things You Need to Know Today newsletter
A free daily digest of the biggest news stories of the day - and the best features from our website
Charles Laurence is a US correspondent for The Week.co.uk. He is a former New York bureau chief for The Daily Telegraph. He divides his time between Manhattan and Woodstock, upstate New York.