The £1.7bn question: has David Cameron given up on EU reform?
As Labour lead dwindles and PM drives himself into a corner, Brexit looks increasingly possible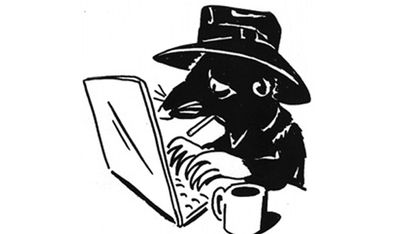 David Cameron will face difficult questions this afternoon when he makes a statement to the Commons about his visit to Brussels and his furious pledge not to pay the extra £1.7bn top-up to Britain's EU budget contribution, demanded because our economy has performed better than expected.
But the tough questions will come from his own eurosceptic MPs rather than Labour leader Ed Miliband.
The Tory MPs smell a rat after Defence Secretary Michael Fallon used his appearance on yesterday's Andrew Marr Show to hint that Cameron is already backtracking from his supposedly firm position regarding a brake on EU immigration into the UK.
Subscribe to The Week
Escape your echo chamber. Get the facts behind the news, plus analysis from multiple perspectives.
SUBSCRIBE & SAVE
Sign up for The Week's Free Newsletters
From our morning news briefing to a weekly Good News Newsletter, get the best of The Week delivered directly to your inbox.
From our morning news briefing to a weekly Good News Newsletter, get the best of The Week delivered directly to your inbox.
While Fallon made the headlines by saying that some British cities were being "swamped" by EU immigrants – bringing echoes of Margaret Thatcher in her prime – he also said: "The original freedom of movement didn't encompass a world where people would move from one member state to the other simply to get hold of a better welfare system [my italics]. Now that's the kind of reform we need."
In other words, Fallon appeared to suggest that Cameron was not seeking to limit the number of legitimate immigrants from EU countries coming to work in Britain – which, by the way, he clearly was when he promised voters in Rochester and Strood earlier this month that he would have "one last go" at the immigration issue - but to do something about EU citizens coming to the UK to work for a short term and then enjoy our welfare benefits.
So, eurosceptic Tory MPs, desperate to save their skins in next year's general election battle with Nigel Farage and Ukip, are keen to ask Cameron if he has already conceded he has lost the argument over quotas.
If that is the case, Cameron is in real danger of being deserted by large numbers of Tory backbenchers if the party loses the Rochester and Strood by-election to Ukip on 20 November.
Fallon's comments followed Angela Merkel's announcement that, like Jean-Claude Juncker, the new EU Commission president, and his predecessor Jose Manuel Barroso, she could not support Cameron in abandoning the commitment to the freedom of movement within the EU.
As Cameron makes more enemies in Europe, even his friends are now wondering: does he still believe that he can reach a negotiated deal on the terms of Britain's membership of the EU before the promised in/out referendum in 2017 (if the Tories can win the May 2015 election)?
Matthew D'Ancona, the pro-Cameron commentator on the Sunday Telegraph, yesterday questioned whether Cameron still wanted a deal or whether he had reached the point where he is prepared to contemplate 'Brexit' - Britain's exit from the EU.
"Just how confident is Cameron that he can still salvage Britain's membership?" asked D'Ancona. "More to the point – does he still want to?"
Jonathan Powell, Tony Blair's former strategist, voiced growing concerns on the Andrew Marr Show that if the Tories can win the general election, Britain could find itself leaving Europe "by mistake" because Cameron has driven himself into a corner – even though recent polling shows most Britons favour staying in the EU.
"My real worry," said Powell, "is that we end up taking Britain out of Europe by mistake. He gets himself in a negotiating position where he cannot achieve the red lines he has set."
For pro-Europeans, the simple answer is a Labour victory in May 2015. But how likely is that? Not only is Labour's lead in the polls dwindling – both YouGov and Opinium now have Labour and the Conservatives level on 33 per cent – but Ed Miliband is giving his enemies more and more ammunition with which to belittle him.
He has consistently failed to take up a bold pro-European stance, fearing that it would lose him votes among core Labour voters who are tempted to vote for Ukip. There are few votes in saying: "If I were PM, I would pay the £1.7bn."
As Max Hastings, also appearing on the Andrew Marr Show, said: "Cameron is very lucky in his enemies. If David Miliband was in charge Cameron would be in deep trouble. Cameron keeps giving hostages to fortune on immigration, renegotiation and the Human Rights Act."
One puzzle remaining in the wake of Cameron's apparent shock at the £1.7bn bill presented to him in Brussels is why Chancellor George Osborne did not tell the PM about it before he flew out to the summit on Thursday.
Osborne said the Treasury knew about the extra bill on Tuesday, but Cameron's aides told the Daily Telegraph the PM was informed "as he travelled to summit in Brussels".
The Downing Street spinners are seeking to limit the damage by suggesting Cameron is ready "to do a Thatcher" by blocking other EU business until the unpaid bill is sorted out in Britain's favour.
James Forsyth of the Mail on Sunday reported: "I understand he is ready to push the button on the nuclear option of blocking the measures needed by the Eurozone countries to stave off the coming crisis there unless this demand is dropped…"
But all the signs are that Cameron is preparing another retreat. At first he said: "I'm not paying that bill on December 1. It is not going to happen." But he later hinted to Sky News that he might be prepared to pay a lesser sum. "Sometimes you pay a little bit more, sometimes you pay a little bit less."
If he does have to pay up the £1.7 billion it will simply be the latest in a series of reverses he has had to make over EU affairs: over Jean Claude-Juncker as the choice for EU Commission president, over the failure to get immigration down to "tens of thousands", and over claims he intends to pull Britain out of the Human Rights Convention.
Forsyth in his Mail article quotes a Cabinet source saying he hopes they "don't have a Duke of York moment" – being marched up the hill, only to march down again. Cameron seems determined to spin it out until after the general election. But that's all it is – spin. Most commentators say he will have to pay up in the end.

Continue reading for free
We hope you're enjoying The Week's refreshingly open-minded journalism.
Subscribed to The Week? Register your account with the same email as your subscription.