Who killed Els Borst? All the hallmarks of political murder
Time to press pause on Nordic noir thrillers and consider the real-life fate of a brave Dutchwoman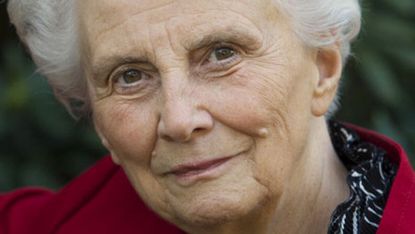 (Image credit: 2014 AFP)
IT WAS two days before they discovered the body of Els Borst, the Dutch stateswoman and medical reformer, in the garage attached to her house in Bilthoven, a haven of peace and prosperity near Utrecht. The 81-year-old politician's skull had been smashed in a single blow.
Nearly three weeks on, the Dutch police say they have few real leads and have been reluctant to call it a political killing. But there is something about the death of Els Borst that seems like a twist in the plot of a 'Nordic noir' thriller. We are glued to series like Borgen and The Bridge, yet when it happens in real life we take little notice.
The biggest achievement of Els Borst, a distinguished medical doctor in her own right, came in 2001 when she implemented Europe's first major statute permitting euthanasia. She was health minister at the time, and had fought against strong opposition, particularly from Calvinist church groups.
Subscribe to The Week
Escape your echo chamber. Get the facts behind the news, plus analysis from multiple perspectives.
SUBSCRIBE & SAVE
Sign up for The Week's Free Newsletters
From our morning news briefing to a weekly Good News Newsletter, get the best of The Week delivered directly to your inbox.
From our morning news briefing to a weekly Good News Newsletter, get the best of The Week delivered directly to your inbox.
The new measure allowed euthanasia only under very limited conditions and required the affidavit of two doctors, at a minimum. When it was signed into law, Borst said: "It is done" – Christ's last words on the cross – which enraged her critics.
She is the third prominent political figure to be murdered in the Netherlands in the past 15 years. Theo Van Gogh, great nephew of the artist, was murdered in Amsterdam in 2004 by a Dutch-Moroccan, allegedly for his film Submission which tackled fundamental Islam's approach to women.
Two-and-a-half years before that, Pim Fortuyn, an intellectual libertarian running for parliament, was gunned down outside a television studio by a man who objected to his views on Islam and the world.
"Els Borst was pretty mainstream – she never lost her composure, never lost her temper in public, which was remarkable," an old friend for schooldays, Lotte Hellinga, told me.
"She was always very quick, perhaps too quick. She didn't seem to think sometimes before she spoke. But she was a good doctor, always mainstream – she had no time for alternative medicine. I wish in a way she had stayed with medicine. She lived for politics, and that changed her persona since our schooldays, and it became a very public persona."
Lotte says her friend had spent a happy day out in Amsterdam on Saturday 8 February with her 17-year-old grand-daughter. "She was in good spirits, apparently."
On her return to Bilthoven, she picked up her car at the station and drove home. She had just driven into the garage and got out of the car when she was hit by someone who had evidently been waiting in the dark. The assailant struck with astonishing violence, caving in her skull with one blow. Her body was not found until Monday evening.
Euthanasia was not the only controversial issue with which she was associated. She had pioneered the legal use of tissue from aborted foetuses. And last autumn she took up her pen against Calvinist pastors who had opposed vaccination following an outbreak of measles in their parishes. "If everything is God's will, then so is the invention of vaccine, just like the seatbelt," she wrote in the daily Algemeen Dagblad.
But she had been disturbed, according to Lotte Hellinga, by a sudden increase in hate mail and personal attacks over the euthanasia law. "She was troubled by the opposition she was getting from general practitioners."
The most noted unsolved political assassination in Nordic Europe remains the mysterious killing of the Swedish prime minister Olof Palme, 28 years ago tomorrow. He and his wife were shot as they walked back from a cinema outing on 28 February 1986.
Theories about culprits abound, including wartime Nazi sympathisers in Sweden and the Palme case has been one of the main drivers in the recent wave of noir films and books.
Only this week it was revealed that Stieg Larsson, the investigative journalist who hit global fame with the Girl With the Dragon Tattoo trilogy, sent to the Stockholm police some 15 boxes of documents naming his suspect in the Palme case – a former military officer who then worked for apartheid South Africa's intelligence.
The death of Els Borst bears all the hallmarks of a political killing and raises again the risks of extreme, single-issue politics, which are increasingly prominent in public debate.
One of Palme's own party, Anna Lindh, was stabbed to death in a Stockholm department store in 2003, by a man who said he was a Serbian nationalist. And assassination is a standard tactic of terrorists, from the IRA to the Red Brigades and al-Qaeda.
We should press the pause button on our enjoyment of the superbly made Salamander and The Bridge and think about Els Borst and what she lived – and died – for. In the words of the greatest fictional detective, "These are deep waters, Watson, deep waters."

Continue reading for free
We hope you're enjoying The Week's refreshingly open-minded journalism.
Subscribed to The Week? Register your account with the same email as your subscription.