Animals and plants that have been used to fight disease
The world's flora and fauna have long been medically important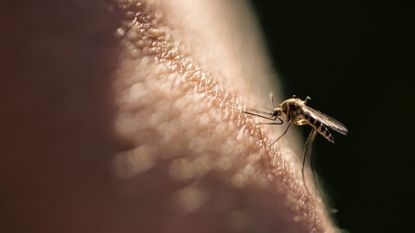 (Image credit: mrs / Getty Images)
Humans have used plants and animals to treat and prevent diseases for most of history. Newer technology has allowed us to, in some cases, genetically modify organisms to better suit our needs and usher in a new age of medical advancement. However, older organisms continue to be a staple in the operation of modern medicine.
Mosquitos
Mosquitos have long been the cause of various diseases globally, but science may be turning the tide. Researchers have been able to genetically modify the insects to slow the spread of malaria and Dengue fever. "If we can make the mosquitoes inhospitable to the pathogens, you know, we can eliminate the threat of getting the disease," Anthony James, professor of molecular biology and genetics at the University of California, Irvine, told NPR. "To try to get rid of them, I don't think it's possible."
To slow the spread of Dengue, scientists bred mosquitos "to carry bacteria called Wolbachia that interrupt transmission of the disease," The Associated Press reported. For malaria, experts used a gene-editing technique to insert genes from mice that fight malaria. The result was mosquitos that release malaria-fighting antibodies.
Subscribe to The Week
Escape your echo chamber. Get the facts behind the news, plus analysis from multiple perspectives.
SUBSCRIBE & SAVE
Sign up for The Week's Free Newsletters
From our morning news briefing to a weekly Good News Newsletter, get the best of The Week delivered directly to your inbox.
From our morning news briefing to a weekly Good News Newsletter, get the best of The Week delivered directly to your inbox.
Ticks
Another insect that scientists have ventured to genetically engineer is the tick. Scientists have managed to successfully genetically alter the insects in a similar method to the mosquito, according to a study published in the journal iScience. This paves the way for the same system to be used to disable ticks' ability to spread Lyme Disease.
"We wanted to see if we could [develop] similar tools that we have for mosquitoes and understand tick biology on a deeper, more molecular level," study author Monika Gulia-Nuss told Popular Science. The researchers were able to delete two standard genes in a generation of ticks that controlled the development of the insects' mouthparts and outer cuticle. "This is something that was really needed in the field for a long time," said study author Andrew Nuss. "There's so much not known about ticks."
Sweet Annie plant
Scientists have discovered that Artemisia annua, or the Sweet Annie plant may help fight Covid-19 as well as brain cancer. The plant has been used in Chinese herbal medicine for over 2,000 years, however new research from the University of Texas, San Antonio (UTSA) found that its "leaf extracts have been used to treat a variety of other diseases, including cancer and Covid-19."
"Different plants produce different medicinal compounds. As far as cancer is concerned, there are several types of compounds that have always existed but have only been discovered in the last half-century," explained UTSA's Valerie Sponsel, who worked on the research. The scientists specifically examined the medicinal compound Arteannuin B. "We're in the first phases of studying the mechanism of action of Sweet Annie's medicinal compounds to decide how to best deliver them and target therapy," said UTSA researcher Annie Lin.
Leeches
While leeches have widely stopped being used in medicine, there are some circumstances in which they are still used today, namely in plastic and reconstructive surgery, reported National Geographic. Leeches are used to "relieve congested veins and restore blood flow in compromised grafts."
Leeches suck blood and inject "compounds like hirudin and calin … that keep the blood from clotting," as well as release "histamine-like substances that dilate blood vessels and improve blood flow." While effective, there is still the risk of developing an infection. Instead, researchers are looking into creating robotic leeches, which can mimic the function without the use of a live animal.
Frogs
A molecule found on the skin of the East Asian Bullfrog could provide a treatment for type 2 diabetes. The molecule was "shown to boost insulin production in mice, as well as improving glucose tolerance," reported Metro U.K. The chemical, called tigerinin-1R, was combined with a hormone called GIP, which is a component of the type 2 diabetes drug tirzepatide. The drug "triggers insulin release from the pancreas and suppresses appetite," according to The National.
"We look forward to exploring how this exciting new combination treatment could be used to help people living with type 2 diabetes manage their blood sugar levels and potentially reduce their risk of serious diabetes-related complications," said Dr. Elizabeth Robertson, director of research at Diabetes UK, to The National.

Continue reading for free
We hope you're enjoying The Week's refreshingly open-minded journalism.
Subscribed to The Week? Register your account with the same email as your subscription.