Can a Labour kick-boxer save Cameron's skin in Rochester?
As PM walks a tightrope in this crucial by-election, his best hope might be a win for Labour over Ukip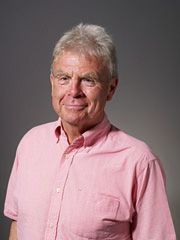 You have to feel for Kelly Tolhurst, the Conservative candidate chosen to take on Ukip's Mark Reckless in what Nigel Farage has called – possibly with good reason – "the most important by-election in British politics in over 30 years".
The Conservatives made a big deal of holding an open primary so that the voters of Rochester and Strood could pick the Tory candidate themselves.
In the event, however, only seven per cent of the electorate - 5,688 people out of a possible 75,000 – bothered to take part, despite endless mailings from Tory HQ. And Tolhurst beat her rival, Anna Firth, by only one per cent, hardly making her the people's favourite.
Subscribe to The Week
Escape your echo chamber. Get the facts behind the news, plus analysis from multiple perspectives.
SUBSCRIBE & SAVE
Sign up for The Week's Free Newsletters
From our morning news briefing to a weekly Good News Newsletter, get the best of The Week delivered directly to your inbox.
From our morning news briefing to a weekly Good News Newsletter, get the best of The Week delivered directly to your inbox.
As Mike Smithson of Political Betting wrote after the result came through last night: "I said beforehand that a 15 per cent participation rate would be good given the time pressure. So to fall short of that by such a margin does not bode well for… Conservative prospects."
If it's any consolation, Tolhurst will not get the blame if/when she loses on 20 November. The name that will go into the history books will be that of her party leader.
David Cameron has taken a gigantic political risk by putting himself at the centre of this by-election in his desperation to stop the march of Ukip.
Serving prime ministers traditionally keep away from by-elections: given the risk of rebellious anti-government voting, most PMs keep their heads down, let one or two Cabinet ministers visit the constituency for photo opps with the local candidate, and hope that the outcome isn't too embarrassing for the party.
Cameron has done the opposite, promising to visit Rochester at least five times before the 20 November vote – and already it's looking like an unwise decision. The ComRes poll released this week giving Ukip a 13 per cent lead over the Conservatives also found that 66 per cent of the electorate believe the Tories "are coming across as desperate".
But is Cameron's high wire act even more dangerous than it looks at first sight? Is he not just turning off natural Tory supporters, but putting himself at the mercy of his natural enemies – traditional Labour, Lib Dem and Green supporters?
If they decide their own parties can't succeed against Ukip, might they see this as a chance to give Cameron a kicking and create turmoil in the Tory party? In short, there's a huge incentive to cast a tactical vote in Rochester.
Candidate Mark Reckless has said: "The opportunity for Labour voters to possibly bring down Cameron by voting for me as the Ukip candidate is attracting a lot of support." Reckless reckons that if he wins, "Cameron can expect a leadership challenge."
He would say that, wouldn't he? But anyone who doubts that by-elections can help shape history should look at the Bradford North poll of 9 November 1990.
The Tory Prime Minister was Margaret Thatcher, now spoken of with reverence by eurosceptics of all stripes, especially Nigel Farage. But then, beset by widespread public opposition to the local council "poll tax" and seething disunity over European policy (sound familiar?) she had trailed Neil Kinnock's opposition Labour party throughout 1990 with double-digit deficits.
Tory campaigners in Bradford were shell-shocked when the deputy prime minister, Geoffrey Howe, resigned during the by-election campaign.
The result on 9 November was equally shocking – the Tory candidate slumped to a 16 per cent share of the vote. Three weeks later Thatcher was gone – helped on her way by a devastating resignation speech from Howe, likening her to a cricket captain who sends his opening batsmen to the wicket with broken bats.
There are many differences between then and now, of course, but there is one key similarity. The opinion polls in 1990 were saying that scores of Tory MPs could expect to be out of a job at the general election. Today's polls point to a similar fate for current Tory MPs if the party cannot halt the Ukip bandwagon.
But if Cameron can't stop the Faragistes by himself, might he get help from elsewhere?
This is where the polling gets really interesting. A Survation poll conducted earlier this month, which gave Ukip a nine per cent lead in Rochester and Strood (since bettered by ComRes's 13-point margin), also contained a fascinating nugget: a quarter of those saying they are backing Ukip did not vote at all in the 2010 general election. And the evidence of history is that non-voters in one election are likely not to turn out in the next.
With the proviso that Ukip did not have a candidate in Rochester in 2010, so there might be some who didn't vote for that reason and will do so now, the Political Betting website worked out that if you remove all the 2010 non-voters, you find that Ukip and the Tories are running neck-and-neck on 34 per cent, with Labour just six points behind.
"With a strong campaign they [Labour] could win it," Political Betting reported. "That might be David Cameron's best result in this by-election. He could point out this is a harbinger of the 2015 general election - go to bed with Nigel Farage and wake up with Ed Miliband."
Labour have arguably the most interesting candidate in the field, Naushabah Khan, a local Asian woman in her late 20s who is a high-powered PR consultant and amateur kick boxer.
But are Labour up for the fight? Cautious party officials have been accused of "defeatism" for pointing out that the constituency is not among their 106 general election target seats.
Certainly the cash-strapped party can't afford to emulate the Tories' lavish spending in Rochester: the open primary cost the party £40,000-plus and Michael Crick of Channel 4 News reports that if the cost of the ballot were to be included in Tory election expenses they would breach the £100,000 cap: lawyers have told him "judges could overturn a Tory victory in Rochester".
However, with four weeks to go before the by-election, I would expect Ed Miliband and his shadow ministers to be thick on the ground in Rochester.
While tactical voting and a public humiliation for Cameron might be tempting, a full-on Labour campaign, with the chance of victory at the end of it, has to be a better option for Miliband.

Continue reading for free
We hope you're enjoying The Week's refreshingly open-minded journalism.
Subscribed to The Week? Register your account with the same email as your subscription.