Scotland panic: could Cameron and Miliband both face chop?
If poll proves correct and Scots go for independence, the next general election could look very different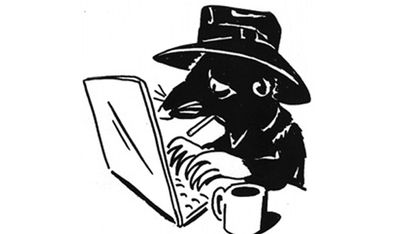 The late realisation that Scotland could be heading for a break-away from the rest of Britain has put both David Cameron and Ed Miliband on notice that they could be forced to resign if the campaign to keep Scotland in the Union is lost.
Cameron because he is personally responsible for allowing the referendum in the first place and can be blamed for letting the Scottish Nationalists' leader Alex Salmond dictate the question on the ballot paper - "Should Scotland be an independent country?"
Miliband because his own ineffectual campaigning, and that of key Labour figures Alistair Darling, Douglas Alexander and Gordon Brown, must be blamed for the biggest movement from the No camp to the Yes camp in recent weeks – that of Scottish Labour supporters. Labour voters intending to vote Yes have gone from 18 per cent to 35 per cent in one month.
Subscribe to The Week
Escape your echo chamber. Get the facts behind the news, plus analysis from multiple perspectives.
SUBSCRIBE & SAVE
Sign up for The Week's Free Newsletters
From our morning news briefing to a weekly Good News Newsletter, get the best of The Week delivered directly to your inbox.
From our morning news briefing to a weekly Good News Newsletter, get the best of The Week delivered directly to your inbox.
Henry McLeish, a former Labour First Minister in Scotland, said on Radio 4's Today programme this morning that Labour's No campaign had been "negative", "patronising" and "lacked soul". Yesterday, Today presenter James Naughtie, speaking from north of the border, said that every time Miliband came up from London to address No rallies, it just sent more Scots scurrying to the Yes camp.
The YouGov poll that has so shocked the political establishment by putting the Yes campaign ahead for the first time also shows that Miliband, a metropolitan professional politician, is mistrusted by the Scots almost as much as Cameron (67 per cent would not trust Miliband compared to 73 per cent for Cameron).
Don Brind: YouGov poll a shocker – but is it accurate?
As a result, Labour is threatening to turn on itself. Alistair Darling, leader of the Better Together campaign, has regained his "lacklustre" label after his brief success in the first TV debate, while 'Wee' Dougie Alexander has clearly failed so dismally that no one wants him running Miliband's May 2015 general election campaign, of which he was supposed to take charge. But Labour MPs are saying privately that Miliband himself must shoulder most of the blame.
Now Ed is so panicked that he's planning to launch a secret weapon against the Nationalists - Lord (John) Prescott. Ignoring the fact that he disastrously lost a referendum on devolution for the North East of England in 2004 (77.9 per cent voted No), Prezza is seen as a one-man battlewagon. He is, of course, renowned for throwing a punch at a protester on the eve of the June 2001 general election and he's heading north to do the same (metaphorically) to Salmond.
The latest initiative from the No campaign - a Cameron-Miliband-Clegg commitment to offer more powers to Scotland over tax and welfare benefits - is being attacked by Salmond as a last-minute bribe. And, of course, it serves to reinforce the SNP message that Labour "is in bed" with the Tories and the Lib Dems.
Cameron, who has pretty much left the No campaign to Labour, given how toxic the Tory brand is in Scotland, said last week he would not consider resignation if Scotland votes to go independent.
But Tory sources have been suggesting over the weekend that he won't get away with it. "In the event that we lose Scotland, there would be people publicly calling for Cameron's resignation," one Tory MP told the Sunday Times.
Normally, these resignation calls would be so much hot air. With only eight months to go before the general election, there simply isn't time to change leaders.
But here's the rub: as The Mole reported last week, an argument is growing that, in the event of a Yes vote in Scotland on 18 September, the general election should be put off for a year to avoid Labour coming to power with Scottish MPs who, effectively, would now belong to a foreign country. Giving both parties reasonable time to change leaders.
Without Scottish Labour MPs to boost the party's numbers in Westminster, Labour would have trouble regaining power for the foreseeable future in a smaller parliament dominated by the Tories. In short, Labour's failure in Scotland could lead to years in opposition unless the party finds a dynamic new leader.
As for the Tories, there are already reports of backbenchers plotting to replace Cameron with London Mayor Boris Johnson. He would have to be parachuted into Parliament in order to stand for the leadership and the plotters are said to be pressing Tory MP John Randall to stand down and force a by-election in Uxbridge and South Ruislip.
The only trouble is that in the current mood of "a curse on all the parties", Boris could lose such a by-election to Ukip. But that's another story.

Continue reading for free
We hope you're enjoying The Week's refreshingly open-minded journalism.
Subscribed to The Week? Register your account with the same email as your subscription.