Scotland decides: is a 'shy' No camp hiding its cards?
The No vote is just ahead, says our poll-watcher: but three unknowns could change everything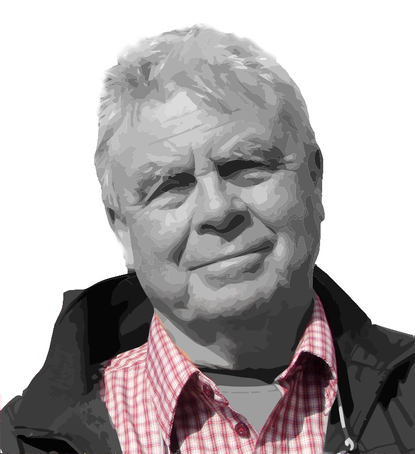 The No campaign goes into the last few days of frantic Scottish referendum campaigning with the slenderest of leads suggesting that the margin of victory could be less than 100,000 when votes are counted in the early hours of Friday morning.
With no fewer than eight opinion surveys from six different polling companies released over the weekend, Professor John Curtice of Strathclyde University has crunched the numbers into a poll of polls which shows Yes on 49 per cent and No just ahead on 51 per cent.
More than 4.2 million people aged over 16 have registered to vote and there is speculation that turnout could be 80 per cent or higher. On that basis the two-point advantage calculated by Prof Curtice would translate into a No victory by around 70,000 votes.
Subscribe to The Week
Escape your echo chamber. Get the facts behind the news, plus analysis from multiple perspectives.
SUBSCRIBE & SAVE
Sign up for The Week's Free Newsletters
From our morning news briefing to a weekly Good News Newsletter, get the best of The Week delivered directly to your inbox.
From our morning news briefing to a weekly Good News Newsletter, get the best of The Week delivered directly to your inbox.
Alex Salmond told the BBC's Andrew Marr yesterday that even if the defeat were narrow he personally would not bring forward another referendum. But his younger colleagues would surely find it hugely tempting to prepare for another crack at independence in a few years' time.
Just one of the eight latest polls points to success for Salmond's Yes campaign – an online ICM poll for the Sunday Telegraph which showed the Yes camp surging to 54 per cent and No behind on 46 per cent (after the don't knows are factored out).
However, the poll was quickly exposed as having used an unusually low sample of only 700 voters when 1,000 or more is the norm. One pundit on yesterday's Sunday Politics show even expressed surprise that the Telegraph had published it.
By contrast, a telephone poll by ICM for Saturday's Guardian showed No ahead 51 to 49, while four other online polls all put No ahead – Panelbase by 51 to 49, YouGov by 52 to 48 and both Opinium and Survation by 53 to 47.
The best figures for the No camp came in another Survation poll, this one commissioned by the Better Together campaign itself. It put No ahead by 54 to 46. That eight-point lead, if replicated on referendum day this Thursday, would translate into a margin of victory of a quarter of a million or more votes.
So, in a nutshell, the No camp are ahead by a whisker but – if you believe the polls - it's too close to call.
The question is, how much trust should we be putting in the polls. There are three factors that could be throwing them off:
The 'shy' No vote – are they kidding the pollsters?
Some referendum watchers suspect the existence of an equivalent to the 'shy Tories' who confounded the pollsters in the 1992 general election. On that occasion, Labour enjoyed encouraging polls suggesting that the country had had enough of Tory government. In the event, John Major chalked up a record vote thanks in part (there were other factors) to voters who hid their intentions from the pollsters.
Now, in Scotland, some Labour voters are thought to be similarly 'shy' about voting against independence when there is so much excitement on the streets being generated by the SNP. Some could be telling family and friends - and pollsters – that they intend to vote Yes, but in the privacy of the polling booth have every intention of playing safe and voting No.
This, by its very nature, is a factor the polls cannot pick up.
The Times quotes Martin Boon, a director of ICM, saying "he would not be shocked" if the polls turned out to be getting it wrong. "If the polls are wrong, my hunch is that they understate No."
The Don't Knows – how undecided are they?
Most polls find around 10 per cent of voters saying they don't know and so they are excluded on the basis that DKs end up being DVs – Didn't Votes. In a general election, they might still turn out to vote – making an impromptu decision on the day to "give the Lib Dem guy a chance" or whatever.
But with a referendum, there is – as David Cameron keeps warning the Scots – no going back so if you're a still a DK on Thursday morning, there's little point in going to vote.
If either the Yes or No campaign was to succeed in 'turning' the DKs by Thursday, mainly in one direction, it could change everything.
Survation tried to force the Don't Knows to make up their minds by asking how they would vote if " the referendum was today and you had to make a choice". More than 50 per cent told Survation where to go, but of those prepared to make a decision, slightly more (27 to 22 per cent) plumped for Yes.
Will the turnout be as high as predicted?
It is generally accepted that the turnout will be extraordinary, some predicting as high as 85 per cent. This is based mainly on the fact that 97 per cent of eligible Scots have registered to vote in the referendum.
There is further encouragement from the postal voters: of the 790,000 who applied for postal votes, 80 per cent have already sent them in. (According to Sky News, however, some voters are regretting their choice already, complaining that the "goalposts have been moved".)
A word of warning, however: the Scots don't have a great record for turning out to vote. Only 50 per cent voted in the 2011 Holyrood election while in the 2010 general election the turnout was 60 per cent, less than the average across what we used to call the United Kingdom.
For a balanced, in-depth discussion of the historical context of the current debate about Scottish independence, read The Week's ebook, Independence for Scotland?, available now from Amazon.

Continue reading for free
We hope you're enjoying The Week's refreshingly open-minded journalism.
Subscribed to The Week? Register your account with the same email as your subscription.