How to stop Islamic State: go for the roots, not the head
Bombing runs on IS targets are dismissed as 'shock and yawn': we need those living under IS to rebel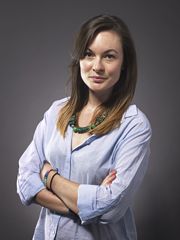 Sign up to our 10 Things You Need to Know Today newsletter
A free daily digest of the biggest news stories of the day - and the best features from our website
Thank you for signing up to TheWeek. You will receive a verification email shortly.
There was a problem. Please refresh the page and try again.
Beirut - How do you solve a problem like the Islamic State? Of course they have to be stopped from expanding and threatening what little stability remains in this region. But how? With bombs? With boots on the ground? With financial sanctions? With a media campaign to counter their recruitment propaganda?
Given the Islamic State's continuing gains in Iraq's Anbar province and Syria's Kurdish city of Kobani - despite a campaign of targeted air strikes derided as "whack-a-mole" and "shock and yawn" – all these measures are necessary, including boots on the ground. Even at the risk of aggravating the weeping wounds that contributed to the current situation.
But in the longer term, there is only one solution: the region's disenfranchised Sunnis must be convinced that their respective governments can offer them a better life than they have under the Islamic State. By far and away the most effective way to counter IS would be for those living within it to rebel against their rulers.
Subscribe to The Week
Escape your echo chamber. Get the facts behind the news, plus analysis from multiple perspectives.
SUBSCRIBE & SAVE
Sign up for The Week's Free Newsletters
From our morning news briefing to a weekly Good News Newsletter, get the best of The Week delivered directly to your inbox.
From our morning news briefing to a weekly Good News Newsletter, get the best of The Week delivered directly to your inbox.
In Syria, with no real alternative state system available, this will be nigh on impossible. In Iraq, however, something akin to the change in allegiances witnessed during the 2007 'Sunni awakening' is not unforeseeable.
But it would be far from simple; Iraq's Sunni communities have endured years of US-led occupation and war, and years of oppression at the hands of their own prime minister, the now disgraced Nouri al-Maliki.
Discussing Sunni grievances with the New York Times, a spokesman for a coalition of tribes in Anbar - an enormous western Iraqi region bordering Baghdad that is on the verge of falling to IS - pointed to perceived discriminatory governmental policies, hundreds of Sunnis who have been imprisoned without trial, sectarian Shia militias enjoying state backing, and heavy-handed military operations by the Iraqi Army.
These are the issues that must be tackled head-on if IS is to be destroyed from within. Airstrikes, ground troops, cutting off funding - all of these things might just be enough to crush the movement.
But it will only be a temporary victory. Fundamentalism is rife throughout the region, and its current form largely lives off the exploitation of Sunni marginalisation - whether perceived or real - which cannot be dispelled with guns and bombs.
Unless we want to be fighting the same war for decades, unless we want the Middle East to become a festering black hole for death, sectarianism and destruction, it is not enough to simply chop off the head of such groups - we must go for the roots.
Otherwise there is a real risk that IS will continue to spread to other countries merely by dint of its promise of a better, more empowered future for impoverished, hard-done-by Sunnis.
Nowhere is this risk clearer than in Lebanon, where the Sunni community's complaints are remarkably similar to those heard in Iraq: discriminatory policies towards some half-a-million destitute Palestinians; government neglect of deprived areas such as Tripoli; dozens of Sunni Islamists locked away for years without trial; a carte blanche for Shia militia-cum-party Hezbollah to fight alongside the Syrian regime and "slaughter" the rebels (whom most Sunnis in Lebanon support); and harsh army crackdowns seen to be targeting Sunnis.
In the areas where these sentiments are strongest - Tripoli, Arsal and Ain al-Hilweh (Lebanon's largest Palestinian camp) – pro-IS signs have already emerged in the shape of flags, chants and demonstrations. The Islamic State is not yet thought to have a proper presence in the country, but the sympathies are there, a clear warning sign of what could be.
There is even more support for the al-Qaeda-affiliated Nusra Front, which is seen as moderate compared to IS: it has executed only one of the security personnel it took hostage during a battle with the Lebanese Army in Arsal in August, while releasing seven. IS has executed two and released none.
Of course, Lebanon is not Iraq, and the country's uniquely diverse religious make-up - which is reflected to a fault in its Parliament - and recent experience of full-blown civil war may yet save it from the abyss. But with no end in sight for the Syrian refugee crisis - which has burdened the country with an extra 1.5 million people – and with a struggling economy, growing social unrest and the absence of an effective government, the years ahead will be incredibly difficult.
Crucially, however, steps can be taken to prevent the rise of IS and its ilk in Lebanon, a rare bastion of liberalness and religious plurality in the Middle East.
More work must be done to help the country's poorest and make them feel valued, and a vigorous effort must be made to combat perceptions of army and government discrimination against Sunnis. These are the same measures that will help undercut the appeal of fundamentalist groups in Iraq.
They will not be easy, but they are certainly preferable to an endless campaign of more bombs and military intervention.
Continue reading for free
We hope you're enjoying The Week's refreshingly open-minded journalism.
Subscribed to The Week? Register your account with the same email as your subscription.
Sign up to our 10 Things You Need to Know Today newsletter
A free daily digest of the biggest news stories of the day - and the best features from our website
Venetia Rainey is a Middle East correspondent for TheWeek.co.uk based in Lebanon where she works for the national English-language paper, The Daily Star. Follow her on Twitter @venetiarainey.