Nuclear deal with Iran would make the world a better place
Five good reasons why the West and Iran should come to an agreement – and the sooner the better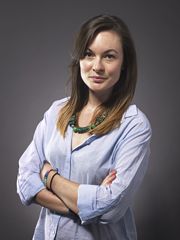 Sign up to our 10 Things You Need to Know Today newsletter
A free daily digest of the biggest news stories of the day - and the best features from our website
Thank you for signing up to TheWeek. You will receive a verification email shortly.
There was a problem. Please refresh the page and try again.
The West has set up Iran as its arch-enemy - and not without reason: the US Embassy hostage crisis in 1979, Iran's funding of Hezbollah and Hamas, its role in propping up the utterly illegitimate Syrian president, Bashar al-Assad… and that's before we get to the bad joke that was former Iranian president, Mahmoud Ahmadinejad, who lived by the motto that Israel's very existence was "an insult to all humanity".
But the situation in the Middle East today calls for detente, and the difficult negotiations to secure a deal to restrict Iran's nuclear capabilities offer the perfect opportunity.
Iran insists its nuclear ambitions are for civilian purposes – mainly to produce energy – and has refused to end its uranium enrichment programme. The US and its allies, suspecting the Iranians really want to build a bomb, have imposed sanctions that are crippling Iran's economy.
Subscribe to The Week
Escape your echo chamber. Get the facts behind the news, plus analysis from multiple perspectives.
SUBSCRIBE & SAVE
Sign up for The Week's Free Newsletters
From our morning news briefing to a weekly Good News Newsletter, get the best of The Week delivered directly to your inbox.
From our morning news briefing to a weekly Good News Newsletter, get the best of The Week delivered directly to your inbox.
On the back of a temporary cessation of Iran's nuclear programme agreed last November, the P5+1 powers - the US, Russia, China, Britain, France and Germany - have been scrabbling to ink a more permanent deal that would limit Iran's nuclear capabilities in return for the lifting of sanctions.
Diplomats on both sides have set Monday 24 November as a self-imposed deadline for reaching a deal. But with talks apparently deadlocked, Reuters is reporting today that the deadline may have to be extended to March.
What is critical is that a deal with the Islamic Republic is eventually struck – and the sooner the better. Iran may not be a natural bedfellow for the US and its allies, and the country is unlikely ever to be anyone's best friend, but this region is disintegrating into a maelstrom of standoffs, failed states and civil wars.
Iran is partly behind this - as are the US and its allies - but by extension, the Islamic Republic holds the keys to addressing many of the biggest problems in the Middle East.
Furthermore, there has never been a better time than now. Iranian President Hassan Rouhani represents the liberal side of a complex and multifaceted power system: failure to strike deal would only serve to undermine him and strengthen the more conservative naysayers he is up against.
Here are five key issues that would be easier to resolve - or at least contain - if the West and Iran can reach an agreement…
1. The Islamic State
If we in the West think we have an interest in containing IS, just imagine how Iran feels. A country of nearly 78 million, up to 95 per cent of whose inhabitants are Shia - a branch of Islam whose existence IS seeks to eradicate - Iran sits right next to Iraq and Turkey. While Britons are worried about IS members returning to start a war at home, Iran is contending with IS setting up a caliphate on its doorstep.
Usefully, Iran is already on the ground and helping in the fight against IS through its backing of Iraqi Shia militias, who have had a number of successes.
The recognition of the need for some form of cooperation in taking down a group that has made its name with massacres, televised beheadings and brutal Sharia law was shown in a leaked letter on the subject from President Barack Obama to Iran's Supreme Leader Ayatollah Ali Khamenei just last month. This cooperation would be a lot easier to secure if a nuclear deal can be struck.
2. Iraq
Problematically, the Iraqi Shia militias funded by Iran are also stoking sectarian tensions themselves as they commit a litany of atrocities on the battlefield in Iraq. Keeping a handle on these groups is crucial to securing Iraq's future as a unified state, and cannot be done without Iran's help.
Iran also has a vested interest in ensuring that Iraq stabilises. Iranians are haunted by the Iran-Iraq war of the 1980s - a war often compared to World War One in terms of its futility and the tactics and weapons used - in which one million of its citizens were killed. Started by Iraq, it has the dubious distinction of being the 20th Century's longest conventional war: eight long years of bloodshed.
The only real chance of peace in Iraq will come from a more inclusive government and reforms to appease the long-alienated Sunni community, changes that Iran will need to support and that a nuclear deal would make a lot easier to push for.
3. Syria
No one is saying that the Syrian civil war would be resolved overnight if a nuclear deal were struck with Iran, but if the peace efforts of the last few years have proven anything, it's that no one side is going to be able to impose a unilateral solution.
A compromise is needed, and no matter how unpalatable it may be to the West, President Assad and Iran are going to have to be brought into the fold. A nuclear deal would make this process easier, and might soften the Iranians to compromise over Assad's fate.
As undesirable as this sounds, the need for a change in tack has never been more pressing. More than 200,000 Syrians have died so far, 10.8 million - nearly half the country's population - have been internally displaced and 3.2 million made refugees in neighbouring countries, which in turn are at risk of being destabilised by the presence of so many impoverished and traumatised people.
4. Lebanon
It may have been able to avoid full-blown conflict so far, but tiny Lebanon remains at huge risk. It is contending with the presence of around 1.5 million refugees, restless IS and Nusra Front militants holed up on the border, an explosive hostage situation, the polarising involvement of Hezbollah alongside Assad's regime, and rising extremism in various quarters.
On top of all of this, the country has no president, and partly as a result, has just extended its parliament's term for the second time in a row. The democratic institutions that distinguish Lebanon from the rest of the region are falling apart in front of our eyes – I am writing this from Beirut - potentially paving the way for instability further along the line, as if we need one more country descending into chaos.
Of course, an end to the Syria conflict is what would really make a difference in Lebanon, but until then, holding tight and weathering the storm the best it can is the only option. Electing a president is a key step in this direction, and it is widely agreed that will only happen when Iran and Saudi Arabia agree on a consensus candidate. Again, a nuclear deal would make such an agreement far more likely.
5. Iran
Finally, a nuclear deal would be a huge step toward solving the "problem" of Iran itself. If the West's biggest concern about Iran is that it is trying to build a nuclear bomb, then a deal - even if it involves a few minor concessions for the sake of Iran saving face - is the only way forward.
Many argue that no deal is better than a "bad" deal, but that depends on the criteria the deal is judged by.
The centrifuge limit - which aims to ensure that Iran would not be able to build a nuclear bomb in less than a year if it chose to go down that path - is arguably less important than ensuring IAEA inspectors have greater access to the country's nuclear sites - and yet it has somehow been made into the major sticking point of the talks.
Crucially, a deal would see the lifting of sanctions and allow the Middle East's second largest country to rejoin the global market. This would be a massive boon for the region: Iran has the world's largest natural gas reserves and an enormous, highly educated workforce. A stronger regional economy would encourage greater stability.
Even better, any improvement in Iran's economy - which the country is desperate for - would act as an incentive for continued compliance with the nuclear deal conditions. Win, win.
The alternative is potentially disastrous. Failure to make a deal risks giving the green light to hardliners within the Republic - of whom there are plenty - to actually pursue a nuclear bomb. No one wants that.
Continue reading for free
We hope you're enjoying The Week's refreshingly open-minded journalism.
Subscribed to The Week? Register your account with the same email as your subscription.
Sign up to our 10 Things You Need to Know Today newsletter
A free daily digest of the biggest news stories of the day - and the best features from our website
Venetia Rainey is a Middle East correspondent for TheWeek.co.uk based in Lebanon where she works for the national English-language paper, The Daily Star. Follow her on Twitter @venetiarainey.