Lebanese lose patience with the flood of Syrian refugees
With a quarter of its population now made up of fleeing Syrians, tiny Lebanon is clamping down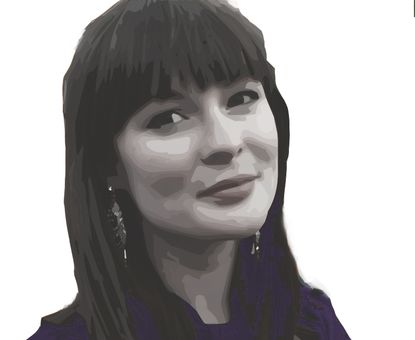 BIERUT - After more than three years of civil war in Syria, the noose appears to be tightening on the enormous Syrian refugee population who have settled in neighbouring Lebanon. Racism, mistrust and suspicion are on the rise, and the stage is set for policy changes that will likely lead to those escaping the brutality in Syria being discriminated against, expelled from Lebanon and even turned away at the border.
Human rights organisations and NGOs are doing their best to make sure this isn't the case - to beg that Lebanon continues to abide by its international obligation to provide refuge for those fleeing conflict - but with a quarter of Lebanon's population now made up of Syrians, it appears to be a losing battle.
The first target of what is expected to be an increasingly tough immigration system in tiny, beleaguered Lebanon are Palestinian Syrians – double refugees.
Subscribe to The Week
Escape your echo chamber. Get the facts behind the news, plus analysis from multiple perspectives.
SUBSCRIBE & SAVE
Sign up for The Week's Free Newsletters
From our morning news briefing to a weekly Good News Newsletter, get the best of The Week delivered directly to your inbox.
From our morning news briefing to a weekly Good News Newsletter, get the best of The Week delivered directly to your inbox.
At the beginning of May, about 40 Palestinian Syrians who had fled their homes in Syria were deported after they were allegedly found with false travel documents at Beirut airport. Another nine Syrians were also arrested, but they do not appear to have been unceremoniously dumped back at the main Masnaa border crossing and told to go home as their Palestinian fellow travellers were.
Not long after, the government announced that it was bringing in new, Kafka-esque visa requirements for Palestinian Syrians: they had to get permission from Lebanon's General Security before they could enter the country. Quite how they were supposed to do this without being allowed in was not explained. So for the last month, nearly all Palestinians have been turned away at the border with no explanation and no ability to appeal the decision or plead their case.
While there are historical reasons for Lebanese resentment towards any Palestinians, due to a widespread perception that they were the main cause of Lebanon's own soul-destroying 1975-90 civil war, until now non-Palestinian Syrians have been largely welcomed as brothers-in-need. Now even they are feeling Lebanon's hostility.
A recent study by two professors at the American University of Beirut conducted in the country's poorest border regions - which also host the most refugees - found that more than 90 per cent of Lebanese think Syrians pose a threat to their value system and to their livelihoods. More than two-thirds thought they were a danger to their women.
Collective punishment of Syrians was noted in all the areas surveyed, from protests and evictions to physical violence and destruction of property. And while Syrians were found to have little appetite to organise and attack their Lebanese hosts, the report found there was a "serious threat of Lebanese to Syrian violence".
Some 90 per cent of Lebanese questioned for the study supported nightly curfews and restrictions on political freedoms for Syrians, and more than 75 per cent wanted to bar them from working and stop them coming altogether.
"Many expressed suspicion towards Syrian refugee intentions," the report added, "claiming that refugees were in Lebanon for personal economic gains rather than for safety and security."
Worryingly, the insane idea that those seeking asylum here are what some Britons would call "benefit scroungers" is increasingly being reinforced by the highest echelons of power.
Lebanese Foreign Minister Gebran Bassil, the same man who wants to set up refugee camps inside Syria, has recently been talking about the need to get rid of the economic migrants, as if the enormous number of destitute men, women and children struggling to make it through the day chose to come here for a better life.
If there is economic gain to be made in Lebanon, which is difficult when salaries have been pushed so low and rent so high, it is only because all normal work has become impossible in Syria.
The government is now beginning to mull ways to cut down on the number of refugees, both those in the country and those trying to enter it. Yes, the noose is certainly tightening, but perhaps - particularly in light of the unsettling rise of anti-immigration parties in the EU elections - we should also appreciate that it has taken this long.
Venetia Rainey tweets at twitter.com/venetiarainey

Continue reading for free
We hope you're enjoying The Week's refreshingly open-minded journalism.
Subscribed to The Week? Register your account with the same email as your subscription.