Top Tory branded a Trotskyist for piling pressure on PM
BBC man compares Cameron's awkward eurosceptics to 'The Bastards' who riled John Major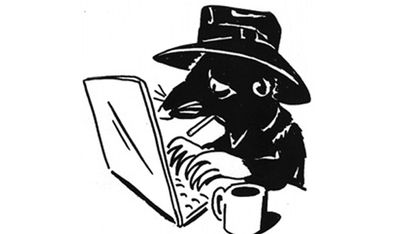 Eurosceptic former Environment Secretary Owen Paterson was branded a "Trotskyist" by a senior BBC correspondent this morning for setting out a radical series of "undeliverable" demands for David Cameron over Britain's membership of the EU.
Norman Smith, the BBC's assistant political editor, said Paterson "clearly does not trust Mr Cameron at all" because he was demanding reforms on free movement of people, the Common Agricultural Policy, foreign affairs and justice.
Furthermore, he wants a manifesto commitment from Cameron to immediately invoke article 50 of the Lisbon Treaty if he wins the May 2015 general election: this would trigger a two-year process of withdrawal from the EU. Paterson tells The Times this is the only "legally binding" way to force Brussels into "meaningful negotiations" over the terms of Britain's membership.
Subscribe to The Week
Escape your echo chamber. Get the facts behind the news, plus analysis from multiple perspectives.
SUBSCRIBE & SAVE
Sign up for The Week's Free Newsletters
From our morning news briefing to a weekly Good News Newsletter, get the best of The Week delivered directly to your inbox.
From our morning news briefing to a weekly Good News Newsletter, get the best of The Week delivered directly to your inbox.
Said Smith: "All that seems to me is taking leaf out of old Leon Trotsky's book which is to demand things which you know cannot be met to secure your real objective and Mr Paterson's real objective, it seems to me, is to secure Britain's withdrawal from the European Union."
Smith's accusation that Paterson is acting like a "Trot" carries echoes of Labour's problems with the Trotskyist Militant Tendency in the 1980s and will doubtless by seen by Tory eurosceptics as further proof that the BBC is dominated by europhiles.
It clearly alarmed Radio 4 Today presenter John Humphrys. "I don't know how Mr Paterson is going to react to you calling him Trotskyite," he told Smith.
Cameron is being driven to take tougher action on Europe by Ukip's victory in last week's Rochester and Strood by-election. He is planning to deliver a long-awaited counter-attack before the end of the week with a speech in which he will commit to curbing benefits for EU migrants.
The Prime Minister's aides say he is studying demands by the eurosceptic Open Europe group to bar them from claiming tax credits, housing benefits and social housing for two or more years.
But Cameron's problem is that - just as Norman Smith said - he cannot deliver on promises of this unless he gets the agreement of other EU member states - and he is very unlikely to get that.
Hence Smith comparing Cameron's position today to John Major's dilemma 20 years ago, when he was faced with increasingly impossible demands from Tory eurosceptics: Major famously called them "The Bastards".
Bernard Jenkin, a leading Tory eurosceptic, said on the Today programme that it would take Treaty changes to implement the welfare curbs. Poland and Germany are likely to oppose such curbs because it is in their national interest to have freedom of movement, said Jenkin. Germany has a falling population, whereas the UK does not, which is why EU migrants are adding to the strains on housing, the NHS and schools.
"It is not just a few Conservative MPs," said Jenkin. "This is the British people who are in some state of revolt about the inability of our political parties to deliver promises."
The eurosceptics' argument is supported by the Open Europe finding that a Spanish immigrant moving to the UK to work on minimum wages sees their weekly income rise from £214.07 to £290.28, a gain of £76.21 a week.
Open Europe also calculates that a single Polish worker becomes £176.27 better off by moving to Britain thanks to benefits such as tax credits for low paid workers. A ban on access to in-work benefits would cut that gain by half to £82.50.
Cameron is being squeezed from the other side by the remaining europhiles in his party, in particular the veteran Cabinet minister Ken Clarke, who warns that Cameron's plans to curb welfare benefits for EU workers would be discriminatory.
The europhiles in the Tory party are small in number but mainly senior figures who do not want Britain to be pushed to leave Europe by default. They include Theresa May who, appearing on the Andrew Marr Show yesterday, stoically refused to say that Britain should contemplate leaving the EU if Cameron fails to win the reforms he needs.
All Cameron wants is to get the focus off EU immigration and back on the economy before George Osborne's Autumn Statement on 3 December.
Osborne may not be able to announce the pre-election treats he had hoped for – he's more likely to offer a grim combination of a rising deficit and more spending cuts – but the Autumn Statement will lay the basis of Cameron's best pitch to voters at the general election: "The economy is not fixed yet, don't let Labour wreck it".
Call them "Trots", call them "Bastards", unless the Tory eurosceptics give Cameron some breathing space, they risk bringing about their own defeat.

Continue reading for free
We hope you're enjoying The Week's refreshingly open-minded journalism.
Subscribed to The Week? Register your account with the same email as your subscription.