Alex Salmond and Ed Miliband are referendum's big losers
What hope of Miliband leading Labour to victory in May if he can't connect with party supporters?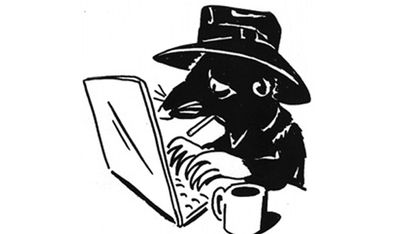 EDITOR'S NOTE posted at 5.0pm on Friday 19 September: Since this article was posted, Alex Salmond has announced his resignation as First Minister of Scotland and SNP leader. In a statement he said: "Party, parliament and country would benefit from new leadership."
As the dust settles on Scotland's decisive No vote by a margin of 55 to 45 per cent, there are clear winners and losers emerging from the wreckage of the referendum.
Alex Salmond, the First Minister for Scotland, may be seen as the main loser. He said this morning he accepted the democratic result and acknowledged it means he may not see Scottish independence "perhaps for a lifetime".
Subscribe to The Week
Escape your echo chamber. Get the facts behind the news, plus analysis from multiple perspectives.
SUBSCRIBE & SAVE
Sign up for The Week's Free Newsletters
From our morning news briefing to a weekly Good News Newsletter, get the best of The Week delivered directly to your inbox.
From our morning news briefing to a weekly Good News Newsletter, get the best of The Week delivered directly to your inbox.
But he hailed the fact that 1.6 million Scots voted for independence, including the cities of Glasgow and Dundee, and he signalled he could continue with his campaign when he said Scotland had not voted to become an independent country "at this stage".
Labour leader Ed Miliband must also be judged a loser. He failed utterly to connect with party supporters, even in Labour's heartlands in Scotland.
Gordon Brown, the former Labour Prime Minister, emerges as one of the outstanding winners after helping to stop the flood of Labour voters to the SNP's Yes campaign. He steadied Labour supporters by saying Scotland was not the property of the Nationalists, and he hinted that he may revive his political career by entering the Scottish Parliament to take on Salmond at Holyrood.
The BBC's assistant political editor, Norman Smith, said: "It was striking up here - Ed Miliband really struggles to cut through... Gordon Brown has injected passion, motivation, inspiration into Labour ranks and then you set that alongside Ed Miliband and the question marks will remain over whether he really has it in him to galvanise that vote [for the upcoming general election]. He has got to achieve lift-off for his leadership."
In short, if Miliband cannot win hearts and minds in a Labour citadel like Glasgow, what hope is there of him leading his party back to power next May?
On the eve of the referendum, Alan Johnson, the former Labour Cabinet minister, told The Times that Miliband should have spent time in a job outside politics, such as joining the army for three years, to stop him coming over as such a geek. (Remember, a recent poll found 40 per cent of voters saw Miliband as either "very weird" or "somewhat weird".)
Miliband must grab the chance to try to re-establish his authority when the annual Labour Party conference which kicks off in Manchester tomorrow.
David Cameron, who would have faced demands for his resignation if the No campaign had not succeeded, emerges as one of the winners.
The pound surged this morning against the euro and the dollar on the international markets, and the PM will now want to focus firmly on British economic recovery, hoping that the Chancellor's Autumn Statement will pave the way for a Tory victory in the May general election.
Cameron sounded triumphant when he made his "victory" statement on the doorstep of Downing Street this morning. He said "it would have broken my heart" to have seen an end to the Union.
The No vote, he said, justified his decision to concede the referendum and to put only two options on the ballot paper, Yes or No to Scotland becoming an independent country. "There can be no disputes, no re-runs. We have heard the settled will of the Scottish people."
Cameron told sceptical Scots voters The Vow signed by the three party leaders for devolving more powers to Scotland would be "honoured in full". He announced that he is appointing Lord Smith of Kelvin, a former governor of the BBC, who led Glasgow's Commonwealth Games, to oversee constitutional talks on draft legislation to be introduced by January 2015 for implementation in the next Parliament.
But he opened a potential can of worms by signalling that he wants to take powers away from Scottish MPs to vote on English matters at Westminster. He said: "We have heard the voice of Scotland and now the millions of voices of England must be heard. The question of English votes for English laws ... requires a decisive answer."
William Hague, the Leader of the House, will conduct cross-party talks on reform for Westminster. That would be popular with right-wing Tory MPs led by John Redwood who are demanding reform to allow an English Parliament within the Union set-up at Westminster. Nigel Farage, the Ukip leader, said he was writing today to all 59 Scottish MPs asking them to commit to not voting on matters at Westminster that only effect England.
But Cameron said progress on the "English question" must be taken at the same pace in tandem with the Scottish devolution talks. As there is likely to be a row over a new settlement for England, that risks slowing down the progress on the Scottish devolution plans.
And that's not the only cloud on Cameron's horizon.
Three weeks from today we will learn the result of the Clacton by-election caused by the defection of Tory MP Douglas Carswell to Ukip. The election is being held on Cameron's 48th birthday – and it looks certain Ukip's gift will be a black eye for the Tories.

Continue reading for free
We hope you're enjoying The Week's refreshingly open-minded journalism.
Subscribed to The Week? Register your account with the same email as your subscription.