'Historic day': what the world's first malaria vaccine means for Africa
World Health Organization hails breakthrough in battle against tropical disease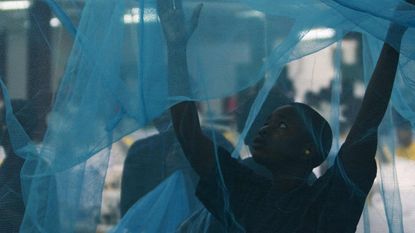 (Image credit: Mandel Ngan/AFP via Getty Images)
The World Health Organization (WHO) has given the green light for the rollout of an effective malaria vaccine that it hopes could save the lives of tens of thousands of children across Africa every year.
Developed by UK-based pharmaceutical giant GlaxoSmithKline (GSK), the RTS,S vaccine, also known as Mosquirix, has so far been administered to more than 800,000 children in Ghana, Kenya and Malawi since a pilot programme began in 2019.
But after being given regulatory approval by the WHO, it will now be administered more widely in what the health agency's Director General Dr Tedros Adhanom Ghebreyesus described as a "historic day" in the fight against the deadly disease.
Subscribe to The Week
Escape your echo chamber. Get the facts behind the news, plus analysis from multiple perspectives.
SUBSCRIBE & SAVE
Sign up for The Week's Free Newsletters
From our morning news briefing to a weekly Good News Newsletter, get the best of The Week delivered directly to your inbox.
From our morning news briefing to a weekly Good News Newsletter, get the best of The Week delivered directly to your inbox.
"I started my career as a malaria researcher, and I longed for the day that we would have an effective vaccine against this ancient and terrible disease," he told reporters during a press conference in Geneva.
"Today is that day, an historic day. Today, the WHO is recommending the broad use of the world's first malaria vaccine."
Game-changer
The vaccine, which has been "through lengthy clinical trials", has "limited efficacy", The Guardian said, and has so far been found to prevent "39% of malaria cases and 29% of severe malaria cases among small children in Africa over four years of trials".
But a study by the London School of Hygiene & Tropical Medicine in August found that the jab was 70% effective at preventing hospitalisation or death when combined with other antimalarial drugs, prompting Tedros to say that it "could save tens of thousands of young lives each year".
According to the WHO, "malaria remains a primary cause of childhood illness and death in sub-Saharan Africa", with "more than 260,000 African children under the age of five dying from malaria annually".
"There are more than 100 types of malaria parasite", said BBC health and science correspondent James Gallagher. However, the GSK jab targets "the one that is most deadly and most common in Africa: Plasmodium falciparum".
The results from the ongoing trials, in which more than 2.3 million doses of the vaccine were administered, found that "it reached more than two-thirds of children who don't have a bed-net to sleep under", Gallagher added. The research also found that it is cost effective and that "there was no negative impact on other routine vaccines or other measures to prevent malaria".
"Malaria has been with us for millennia, and the dream of a malaria vaccine has been a long-held, but unattainable, dream," Tedros said after the WHO's announcement that it had approved a rollout that Sky News reported could reach "billions of people".
"Today, the RTS,S malaria vaccine, more than 30 years in the making, changes the course of public health history," he added. "We still have a very long road to travel. But this is a long stride down that road."
'Insidious and sophisticated'
According to the WHO, malaria accounted for around 409,000 deaths in 2019, a year in which there were roughly 229m cases.
Children under five are the most vulnerable to the disease, making up 67% of deaths. And Africa is on the frontline of the battle, with 94% of the total number of malaria cases and deaths.
The disease "is one of medical science's most formidable foes" and the "search for a vaccine has been going on for decades," said The Economist. Many candidates have been tested, but only the GSK jab "has proved effective in the final stages of clinical trials".
The challenge for researchers has been that malaria is "caused by a parasite which is far more insidious and sophisticated" than the virus that, for example, triggers Covid-19 infection, said the BBC's Gallagher.
The parasite "has evolved to evade our immune system" multiple times, he added, meaning "you have to catch it time and time again before starting to get even limited protection". This has meant "developing a malaria vaccine is like nailing jelly to a wall".
The next step in the effort to roll out the cost-effective vaccine across the continent is for "GAVI, an international organisation that buys vaccines for poor countries, to decide whether it will add RTS,S to its portfolio", reported The Economist.
GAVI, along with global health agency Unitaid and the Global Fund to Fight AIDS, Tuberculosis and Malaria "welcomed the WHO's recommendation", Sky News said, adding that it "marks a historic achievement in our fight against malaria".
This rollout effort will also be boosted by GSK's commitment to "supply up to 15m doses a year at no more than 5% above the cost of production", The Guardian said, as well as a promise to "work with partners, funders and governments to support" supplies.
"From a scientific perspective, this is a massive breakthrough, from a public health perspective this is a historical feat," said Dr Pedro Alonso, the director of the WHO's Global Malaria Programme.
"We've been looking for a malaria vaccine for over 100 years now, it will save lives and prevent disease in African children."

Continue reading for free
We hope you're enjoying The Week's refreshingly open-minded journalism.
Subscribed to The Week? Register your account with the same email as your subscription.